Preventing DWI in New Mexico
Alcohol is involved in 40-percent of all fatal traffic crashes in New Mexico which makes alcohol-related traffic fatalities the single largest factor in this state's traffic deaths. Alcohol intoxication constitutes a common, but preventable, cause of traffic crashes.
Despite significant progress in reducing DWI crashes, intoxicated drivers continue to plague New Mexico's highways and roads.
The Law
Driving a vehicle with a blood or breath alcohol content of .08% or higher, or driving under the influence of drugs is a violation of New Mexico's DWI laws.
A DWI conviction can have both civic and financial consequences. New Mexico drunk driving criminal court cases can result in punishment that includes jail time, fines, mandatory DWI educational programs, and more. A DWI conviction may result in a driver's license suspension from 90 days to one year or more. Find out more by reading The High Cost of DWI in New Mexico (a DWI Laws Summary).
In addition, since the Ignition Interlock law went in to effect on June 17, 2005, anyone in the state of New Mexico convicted of a DWI, including first time offenders, must have an ignition interlock license and an ignition interlock device installed in their vehicle. For the DWI offender, the only way to drive legally is to get an ignition interlock license, proof of insurance, and have the device installed.
Some Rules to Drive By
Don't drive if you have been drinking – remember, the risks are too great to take a chance. Even a small amount of alcohol can impair your ability to operate a vehicle safely.
Friends don't let friends drive drunk – it may be a difficult thing to prevent, but letting someone else drive drunk can be as irresponsible as driving drunk yourself.
Make plans before you drink alcohol – If you are going out and you know you will be drinking, make plans ahead of time. If you are accompanying someone, or going in a group, designate a driver who has chosen not to drink. Depending on where you are going and how far it is from your home, you may choose an alternative method of transportation, such as a public bus, private taxi service, or even walking.
Know the beverage you drink – understanding how the consumption of alcohol affects your behavior and your ability to operate a vehicle will help you to better understand the dangers.
A guide to blood alcohol concentration (BAC), alcohol impairment, and BAC calculator
DWI Checkpoints
Checkpoints are conducted in every community across the state, especially during dangerous holiday weekends. At checkpoints, police officers stop and observe drivers for signs of impairment under court-ordered rules that ensure fairness. Drivers who appear to be impaired by alcohol or drugs are pulled over for further testing. For sober drivers, the interruption is minimal. New Mexico law enforcement does all it can to reduce death and injury due to DWI.
Based on national and local research, these programs are proven to be effective in influencing behavior.
What You Can Do to Help
The ENDWI campaign is a cross-government effort involving NM State Police, the Department of Transportation, the Governor's Office, and local and county police. It is a program which allows good drivers on New Mexico's roads and highways to quickly and effectively report suspected DWI drivers through the use of a toll-free number, or cell phone convenience key.
Responsible drivers can place a call to the Drunk Busters Hotline to inform law enforcement when there is a suspected drunk driver on the road. Please use common sense when telephoning Drunk Busters. It is a line for suspected drunk drivers and is not intended for reporting common traffic violations, such as speeding or running stop signs.
If you are contacting Drunk Busters from a cell phone while driving a car, please be aware of local ordinances governing cell phone usage. Although, there are no statewide restrictions on using a cell phone while driving in New Mexico, there are local laws restricting cell phone use. Hands-free cell phone accessories must be used while driving a car within certain municipalities.
Since its inception in January 2006, Drunk Busters has met with favorable results. The program's success is due largely to continued public awareness and involvement. To learn more about the program and how you can contribute, visit the Drunk Busters web page.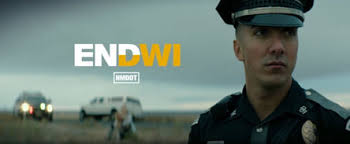 Additional DWI Prevention Resources
ENDWI
Download the free app for Android & iPhone
New Mexico Department of Transportation
DWI Resource Center, Inc.
NM Motor Vehicle Division - Driving While Intoxicated
Mothers Against Drunk Driving (MADD)
Narcotics Anonymous – Rio Grande Region
National Institute on Drug Abuse
Foundation for a Drug Free World
SAMHSA's Center for Substance Abuse Prevention
Partnership for a Drug-Free America