The NM DPS exists to promote a safe and secure environment for the State of New Mexico through intelligently led policing practices, vital scientific and technical support, current and relevant training, and innovative leadership for our greater law enforcement community.
The NM DPS is committed to providing the highest quality of public safety services for the State of New Mexico and its law enforcement community. We will constantly evaluate and develop our efforts to become a national model in providing ethical, innovative, effective, efficient, and customer-oriented, public safety services to the citizens and visitors of New Mexico.
NM Law Enforcement Academy
Law Enforcement Support Services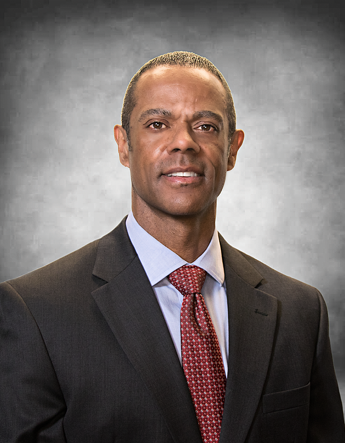 Cabinet Secretary Jason R. Bowie
A respected police officer and administrator, Jason R. Bowie has worked in New Mexico law enforcement for decades. Bowie retired as the Deputy Chief of the Rio Rancho Police Department after a distinguished 27-year career in 2021. His law enforcement career spanned the experience of both an officer on the beat building relationships with a community, and an administrator working to support those officers uphold the mission to protect and serve. In 1994, he began his public safety career as an officer in the Rio Rancho Police Department patrol division, serving 10 years in that role and earning "officer of the year" commendation in 2003. He was promoted in 2005 to the rank of sergeant, supervising the patrol division. He was reassigned and tasked to develop a "Special Services Unit" composed of plainclothes officers responsible for the investigation and apprehension of violent and repeat offenders in both Rio Rancho and the metro area. The assignment required extensive partnership and collaboration with state and federal agencies including New Mexico State Police, the Albuquerque Police Department, the Federal Bureau of Investigations (FBI), Drug Enforcement Administration (DEA), U.S. Marshals Service, and the Region I Drug Task Force. Concurrently, he developed and implemented the department's first SWAT K9 unit. In 2010, Bowie was promoted to lieutenant and in 2014 to captain, in which roles he served as SWAT commander and department operations commander, respectively, in addition to myriad other managerial, administrative, and leadership duties. Since 1995, Bowie had served as a SWAT team member, and eventually SWAT team leader, attaining the positions of sergeant, lieutenant, and SWAT commander, successively, over the course of more than 23 years. As commander he has successfully managed critical incidents and coordinated staffing and training as well as having contributed to the agency's SWAT budgeting process. Bowie's extensive and varied training history includes instructor certifications and management training courses in diversity, equity and inclusion; implicit bias for law enforcement; constitutional policing; active shooter executive management; and more.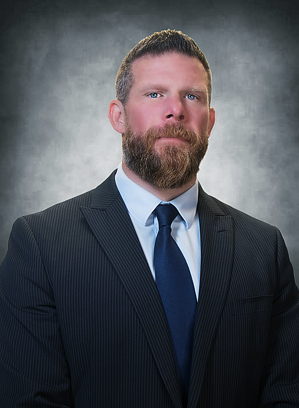 Deputy Cabinet Secretary Benjamin A. Baker
Benjamin A. Baker, a certified New Mexico law enforcement officer since 1997, is the New Mexico Department of Public Safety's Deputy Cabinet Secretary for Statewide Law Enforcement Support. In his role, Baker will manage the New Mexico Law Enforcement Academy, Information Technology, Administrative Services and Technical Support divisions. Baker holds an Executive Level Law Enforcement Certification, a completion of more than 800 cumulative advanced training hours, including experience as a chief, assistant chief, sheriff, under-sheriff, director, or deputy director. In New Mexico, this certification recognizes those who have achieved the highest level of law enforcement supervision and management. A University of New Mexico graduate with a criminology degree, Baker is also a certified fraud examiner. He joins DPS from the New Mexico Office of the Attorney General where he was the Special Investigations Division director. In that role, he directed some of the most highly specialized areas of investigation including money laundering, human trafficking, internet crimes against children, governmental conduct, and Medicaid fraud, as well as successfully investigating some of the most high-profile individuals in New Mexico, including elected officials and persons in positions of power. Baker's experience also includes serving as a special agent, and then as the special agent in charge at the State of New Mexico Securities Division. He worked as a detective in the Carlsbad, New Mexico police department, and began his law enforcement career with Albuquerque Police Department.