Albuquerque, NM- As part of our proactive operations, the New Mexico State Police Crime Suppression Unit (CSU), the New Mexico State Police tactical team, and the 2nd Judicial District Attorney's office executed a successful joint operation resulting in a significant number of arrests.
On September 27, 2023, New Mexico State Police tactical team was contacted by the 2nd Judicial Attorney's office in reference to an offender who was considered armed and dangerous. Damion Martinez (26) from Albuquerque had an outstanding warrant for aggravated assault that was extraditable within the Continental United States.
Following surveillance, a vehicle was seen leaving Martinez's residence and a traffic stop was conducted on that vehicle for a traffic infraction. The driver disclosed to agents Martinez was inside the residence.
The tactical team surrounded the residence and successfully took Martinez into custody without further incident.
In addition to Martinez's arrest, 9 other individuals were taken into custody on various charges including warrants for narcotics related offenses (Methamphetamine and Fentanyl).
Reflecting on the operation's success, "This operation showcases the close working relationship we have with the District Attorney's Office and our relentless dedication to bring individuals attempting to evade the law to justice." -said New Mexico State Police Chief Troy Weisler.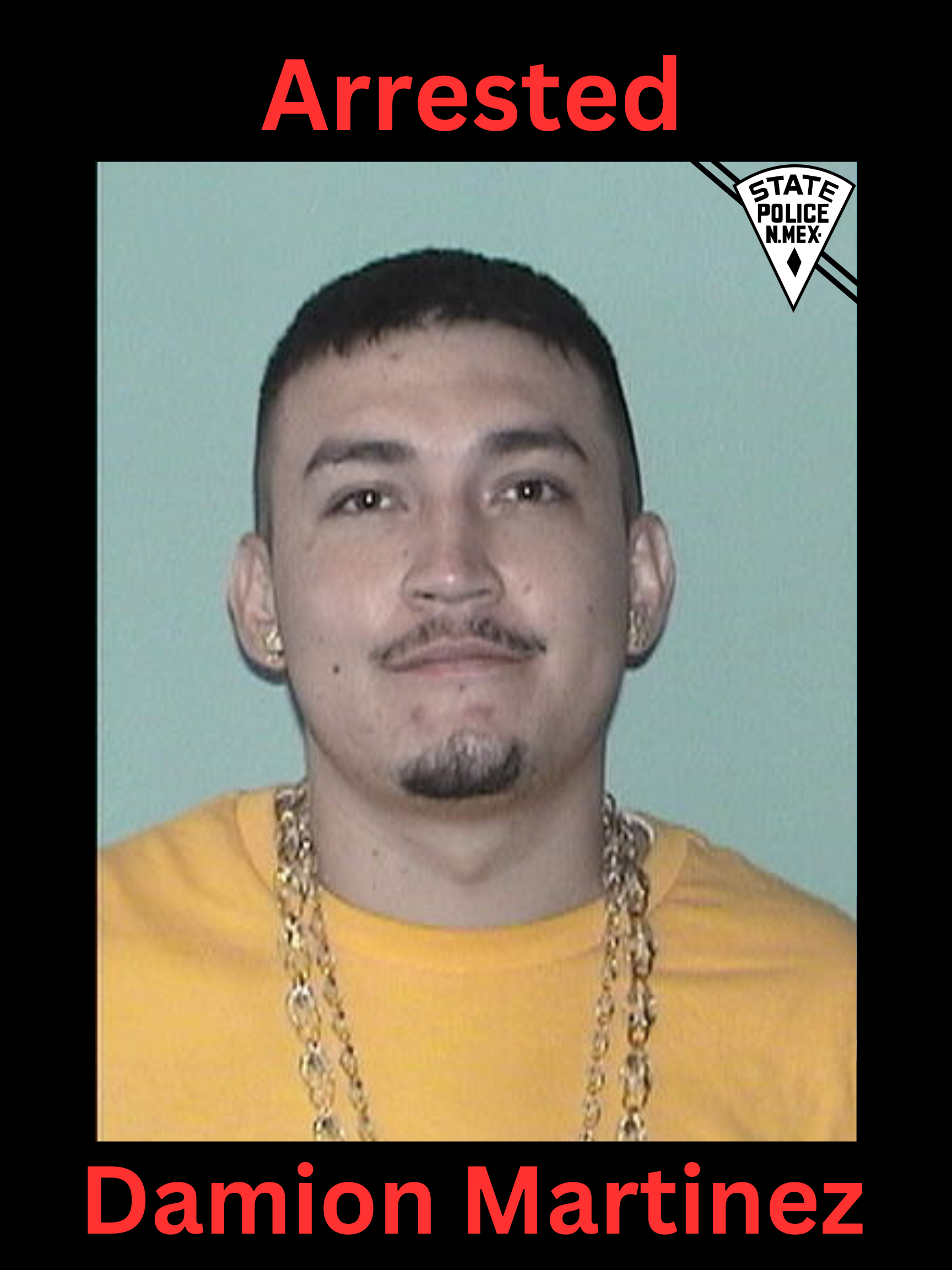 ###