El Rito, NM – The following information is for the distribution of a Silver Alert from the New Mexico State Police.
 The New Mexico State Police is seeking the public's assistance in locating David Mcdaniel (80) of El Rito, NM. He is 6 feet tall, weighing 185 lbs, with hazel eyes and white hair. He was last seen on September 25, 2023, around 4:00 p.m. at his residence in the area of El Rito.
 David was last seen wearing a neon green T shirt, blue jeans, blue jean jacket, and a blue baseball cap.
 Anyone with any information regarding this Silver Alert is asked to contact the New Mexico State Police at (575) 425-6771 or dial 911.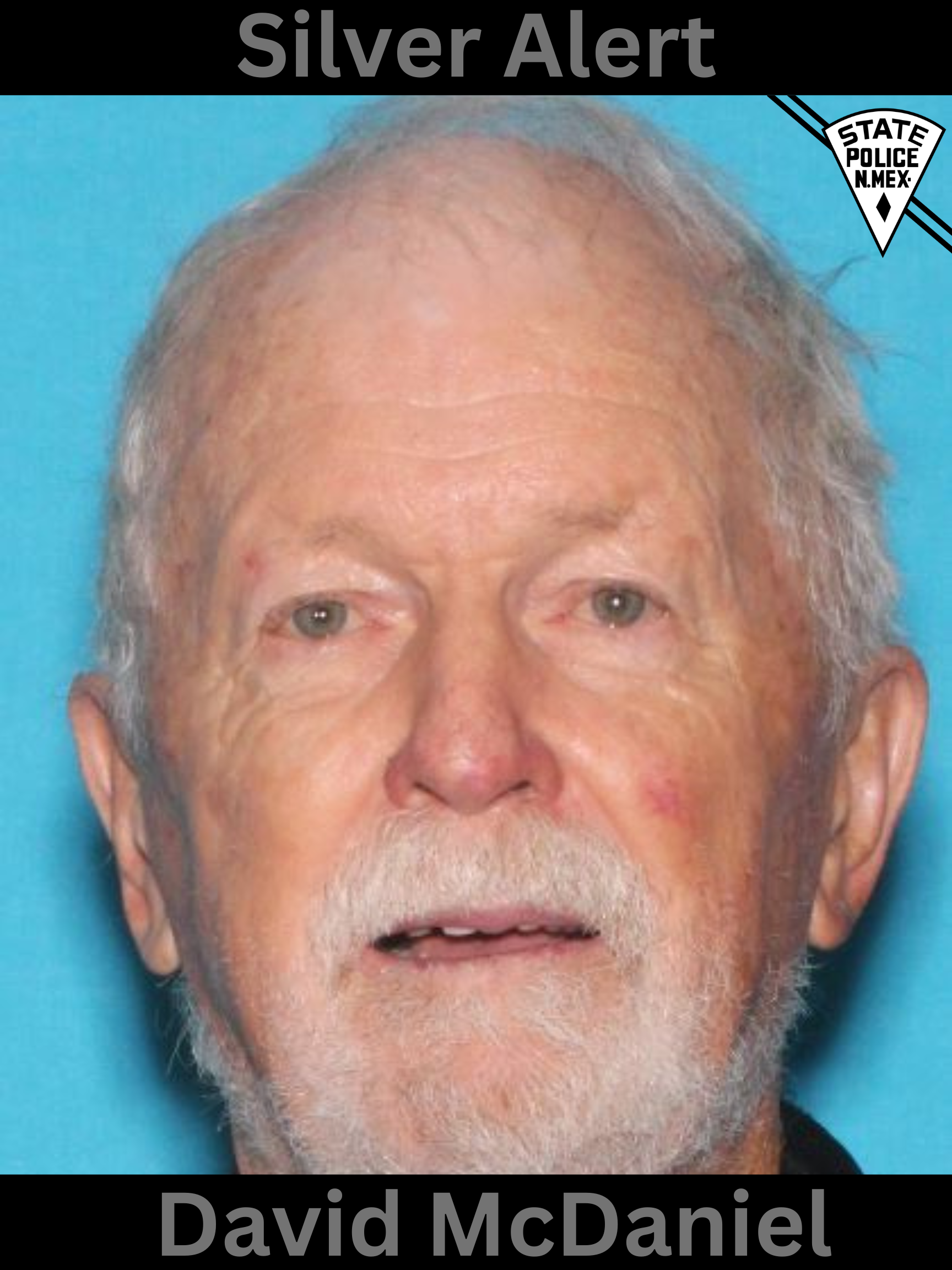 ###