Albuquerque, NM- As part of our proactive operations, the New Mexico State Police assisted the New Mexico Corrections Department Security Threat Intelligence Unit (STIU) with Probation and Parole in apprehending a wanted criminal.
 On September 22, 2023, the New Mexico State Police Crime Suppression agents received information from STIU that Jesus Meza (46), a wanted person with a lengthy criminal history, was in the Albuquerque area. Meza had an outstanding felony warrant. Crime Suppression agents gathered intelligence and saturated the area where Meza was known to frequent.
 Within an hour, Meza was located near Espanola and Trumbull Street and taken into custody without incident. He was booked into the Metropolitan Detention Center upon his arrest.
 "The New Mexico State Police will continue to work with all law enforcement agencies in our state, to identify wanted repeat offenders, who have shown the community is only safe when they are behind bars." said New Mexico State Police Chief Troy Weisler.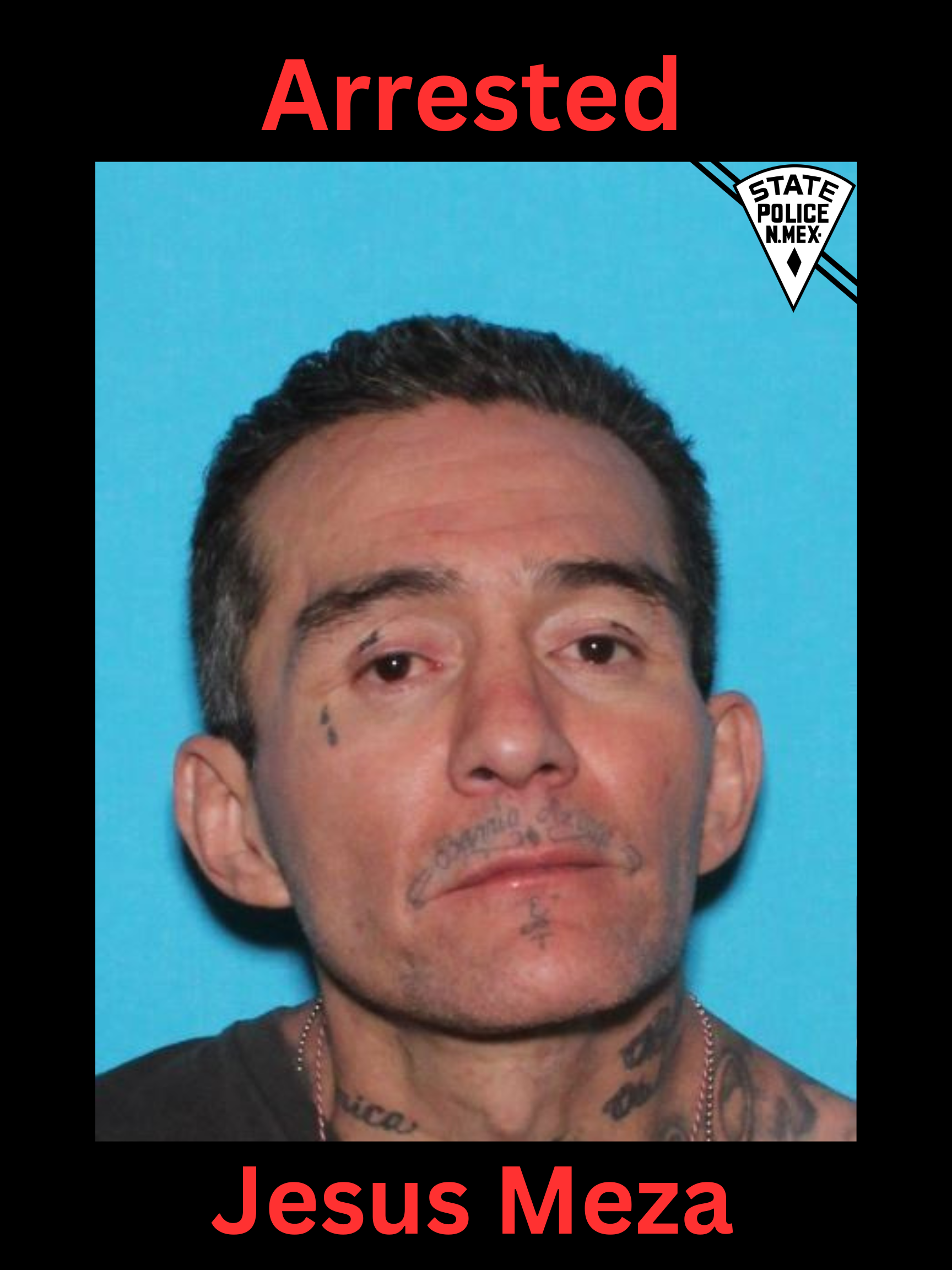 ###