Chaparral, NM – New Mexico State Police arrest suspect who fled from Texas DPS into New Mexico.
On September 19, 2023, A 2014 red Ford passenger vehicle fled from Texas DPS officers and entered New Mexico. The driver, John Gallegos (32) from Chaparral, NM led Texas DPS officers on a pursuit from El Paso, TX to a residence on Mesilla View Drive, in Chaparral. During the pursuit, Gallegos struck two Texas DPS units in an attempt to evade them. Texas DPS requested assistance through the Mesilla Valley Dispatch Authority who then contacted New Mexico State Police.
Gallegos attempted to drive through a barbed wire fence on the Mesilla View Drive property, when his vehicle became stuck. He exited the vehicle and ran inside the residence and refused to come out.  Eventually, he exited and was taken into custody by New Mexico State Police.
Gallegos was charged and booked into the Dona Ana County Detention Center on the following charges:
Count One: Aggravated Assault with a deadly weapon x2.
Count Two: Aggravated fleeing.
Count Three: Felon in possession of a firearm.
Gallegos also had outstanding warrants for his arrest.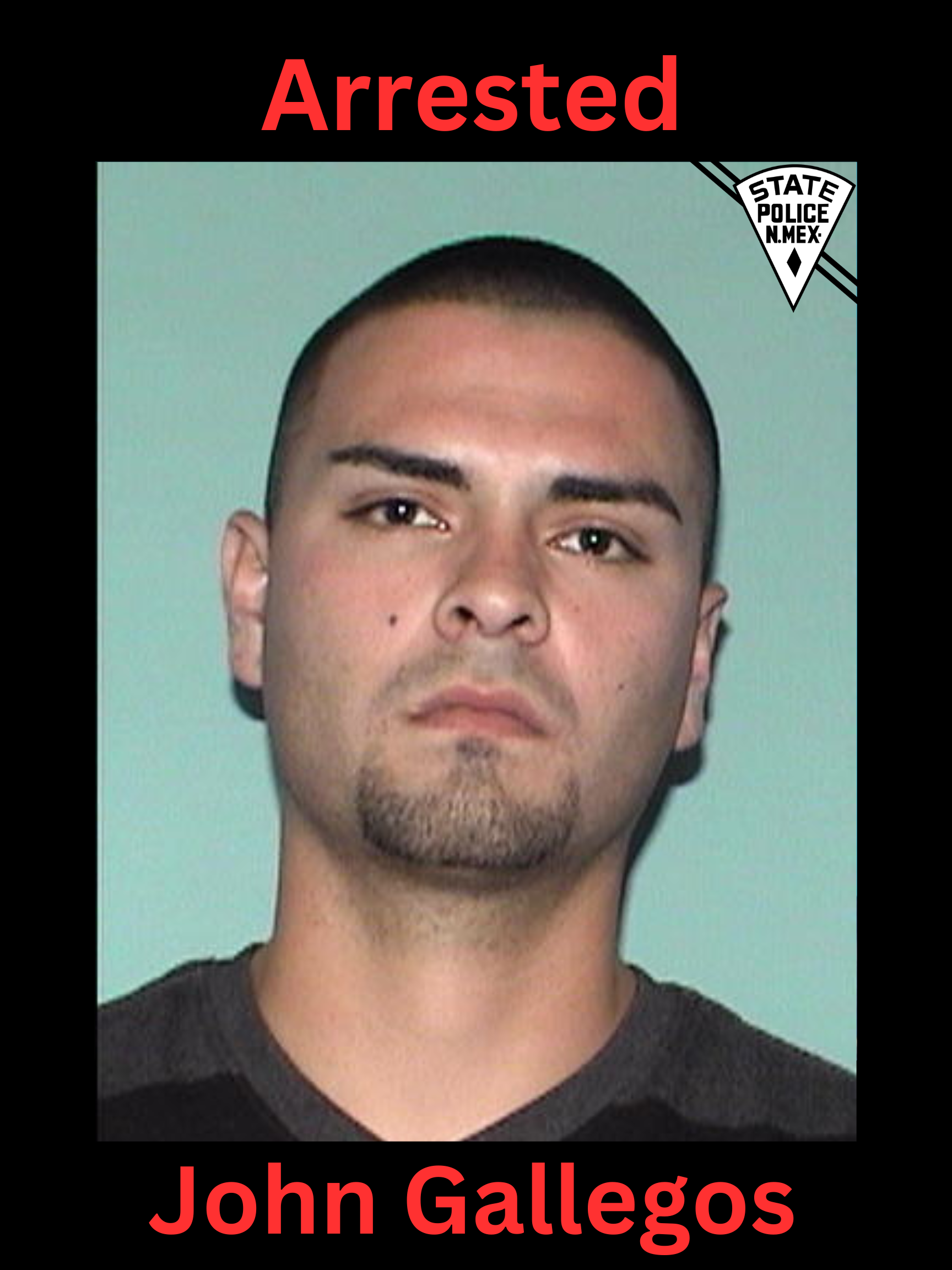 ###