Penasco, NM – The following information is for the distribution of a Brittany Alert from the New Mexico State Police.
 The New Mexico State Police is seeking the public's assistance in locating Johanna Obrien, (40) who is 5 feet 2 inches tall, 120 lbs with green eyes and brown hair. Her clothing description is unknown. Johanna was last seen on August 27, 2023, at approximately 12:00 p.m. in Penasco, NM. Her direction of travel is unknown.
 Anyone with any information on the whereabouts of Johanna Obrien is asked to contact the New Mexico State Police at (505) 425-6771 or dial 911.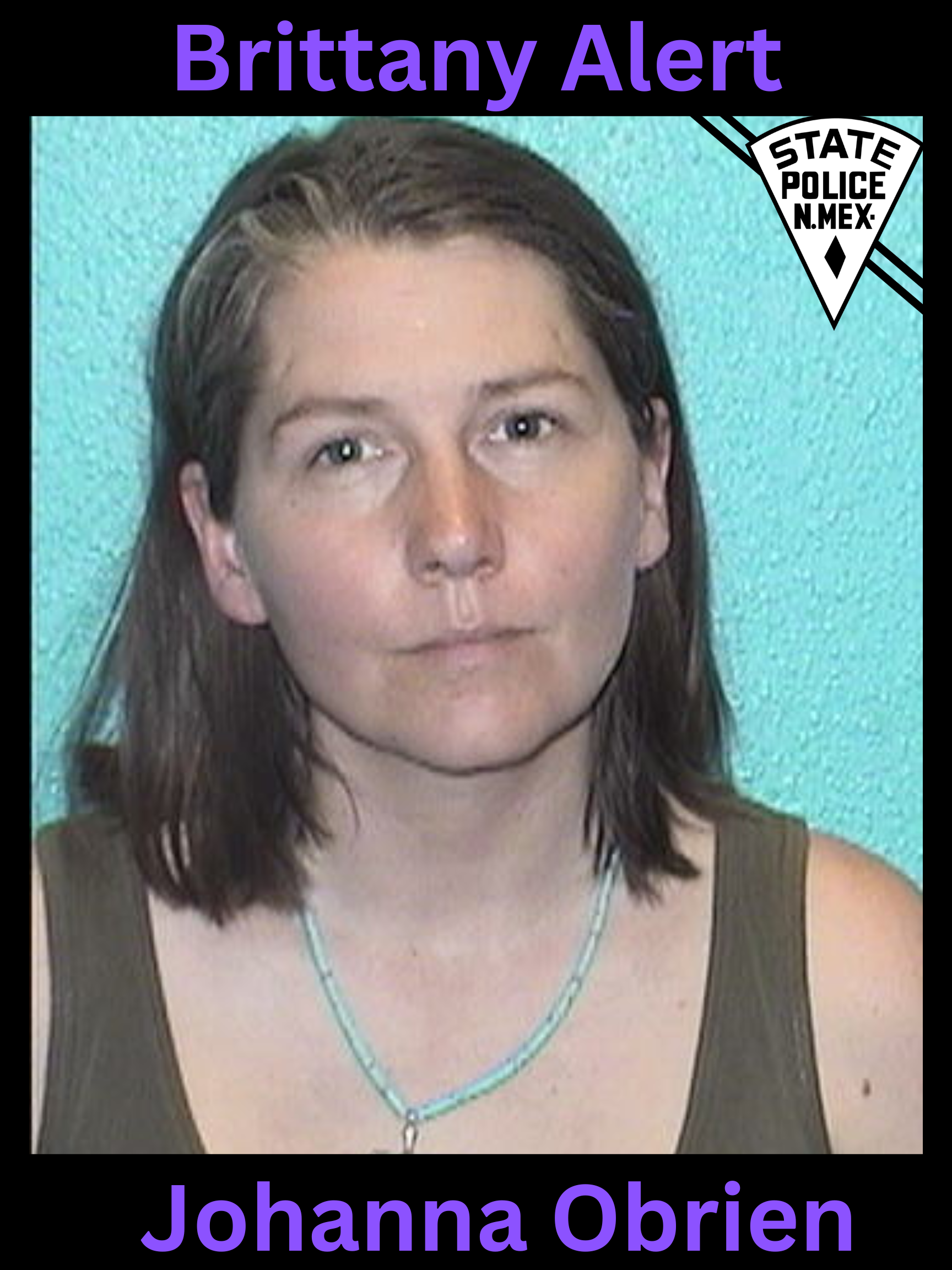 ###