Gallup, NM – On August 25, 2023, the New Mexico State Police worked alongside Arizona Department of Public Safety between Gallup and Holbrook, AZ to keep that stretch of Interstate 40 safe from dangerous driving and to prevent traffic crashes.
During this ten-hour operation, New Mexico State Police officers issued 59 traffic citations. No vehicle crashes occurred during this operation. This partnership shows the commitment by the New Mexico State Police in helping our Law Enforcement Community keep our highways safe.
"The safety of motorists remains one of the top priorities for the New Mexico State Police," said Troy Weisler, Chief of the New Mexico State Police. "My officers are dedicated to upholding traffic laws that prioritize the safety of drivers and passengers on all New Mexico highways. Through this collaboration, we strive to create safe roadways for motorists."
 The New Mexico State Police will continue to conduct operations throughout the year on all roads in the state.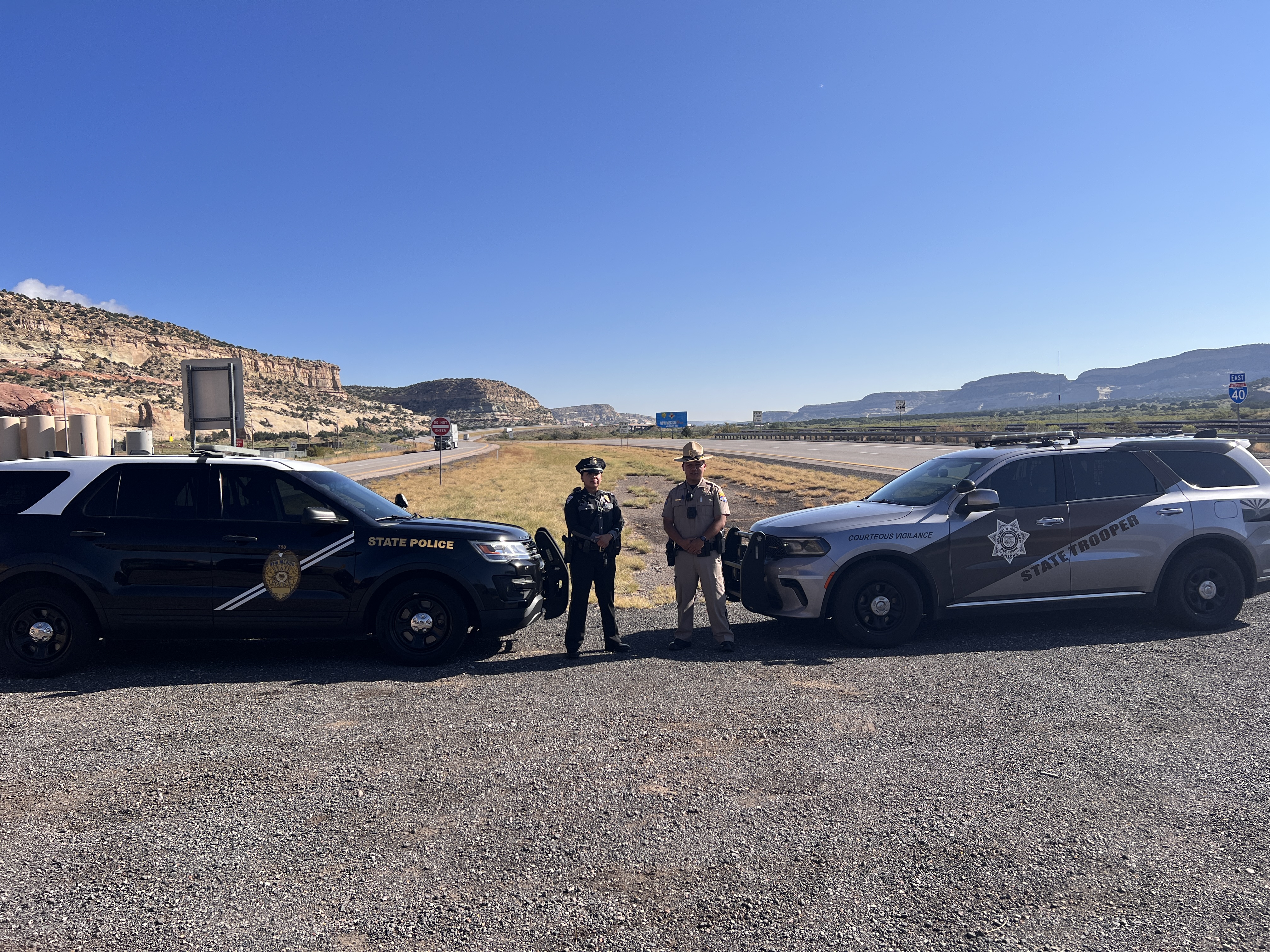 ###