For Immediate Release
July 30, 2023
Las Vegas, NM – On July 30, 2023, the New Mexico State Police Investigations Bureau was requested to investigate an officer-involved shooting in Las Vegas involving the Las Vegas Police Department. 
State Police Investigations Bureau agents learned that on July 30, at around 1:50 a.m., officers with the Las Vegas Police Department were conducting a DWI investigation traffic stop at 200 South Grand Ave.  
During the traffic stop, a black Nissan truck pulled up beside the officers. The driver, later identified as Robert James Rudichar, 43, of Colorado asked officers if he was in Las Vegas. As a Las Vegas Police officer approached the Nissan truck, Rudichar pointed a rifle out of the window of the pickup and fired toward the officers. 
Rudichar drove away from the officers, continuing to fire the rifle toward them and the DWI suspect.  At least one Las Vegas Police officer discharged his duty weapon toward the Nissan.
Before Las Vegas police officers could initiate a pursuit, the Nissan abruptly pulled over a short distance from the incident and Rudichar got out of the vehicle with the rifle and laid face down on the roadway.
Las Vegas Police officers arrested Rudichar, who was the sole occupant of the Nissan, without further incident. Through investigation, officers learned that Rudichar was wanted by the Pueblo Colorado Police Department as a suspect in a homicide that had occurred on July 29, 2023, at around 8:00 p.m. in Colorado. 
Officers were uninjured in the incident and the DWI suspect was not harmed.  Rudichar was also uninjured.  For information on the identities, duty status, and administrative actions taken on the officers involved, please contact the Las Vegas Police Department.
For the shooting incident in Las Vegas, NM, Rudichar was booked into the San Miguel County Detention Center and charged with Assault on Police Officer with a Deadly Weapon (3 counts), Aggravated Assault with a Deadly Weapon (on the individual being investigated for DWI) and Shooting at or from a Motor Vehicle. 
Rudichar will be extradited to Colorado for any charges he may face there. For details on the homicide in Colorado, please contact the Pueblo Police Department.  For the outcome of the DWI traffic stop contact the Las Vegas Police Department. 
New Mexico State Police Investigations Bureau agents are working to independently determine the series of events leading to the shooting, including collecting evidence and conducting interviews. Throughout the process, investigative findings will be shared with the district attorney for their review and consideration.
The New Mexico State Police acts solely as factfinders in its cases and does not determine whether the actions of an officer were justified in these types of matters. That decision rests with the district attorney's office. This incident remains under investigation by the New Mexico State Police.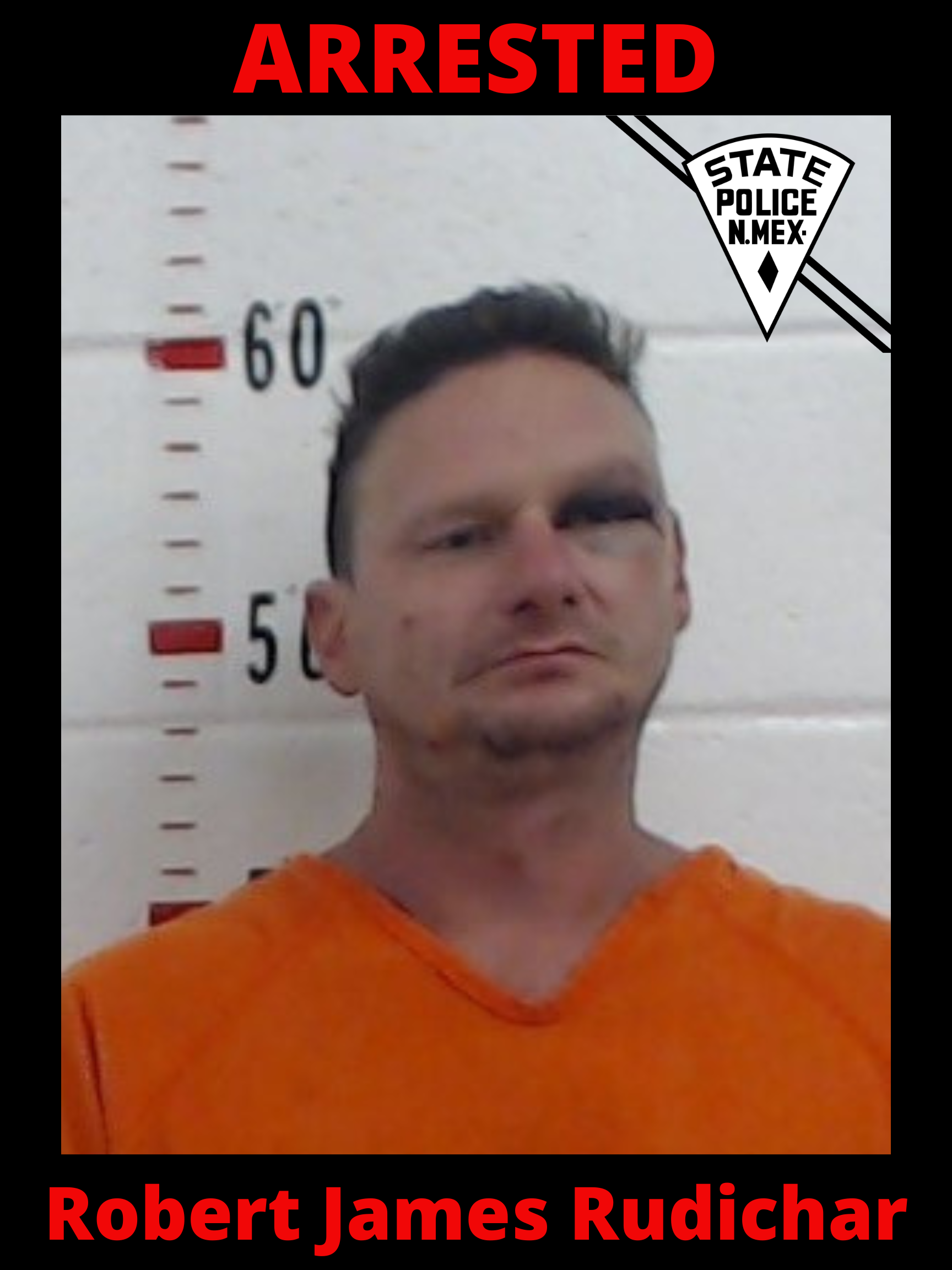 ###