For Immediate Release
July 15, 2023
Alamogordo, NM – In the early morning hours of July 15, 2023, the New Mexico State Police Investigations Bureau was requested to investigate an officer-involved shooting in Alamogordo involving the Alamogordo Police Department (APD).
State Police agents learned that on July 15, at around 2:30 a.m., an APD officer initiated a traffic stop on a Honda passenger vehicle driven by Dominic De La O, 26, of Alamogordo for driving with no headlights or taillights. De La O fled from the officer and crashed into a light pole at the intersection of Delaware Avenue and 1st Street. De La O fled the crash scene on foot and a foot pursuit ensued.
At some point during the foot pursuit De La O presented a concealed sawed-off shotgun and fired it toward one of the APD officers, striking him in the face. A second APD officer fired his duty weapon at least once towards De La O striking him in the leg.
De La O continued to flee on foot, and after a physical confrontation with officers at a residence on the 100 block of Delaware, De La O was taken into custody. De La O was treated and released from the hospital and taken into custody by the New Mexico State Police.
He was booked into the Otero County Detention Center and charged with:
Attempt to Commit 1stDegree Murder
Aggravated Battery on a Police Officer with a Deadly weapon
Tampering with Evidence
Aggravated Fleeing of a Police Officer
Resisting and Evading a Police Officer
Criminal Trespass
Lights Required on Vehicle
Failure to Yield to an Emergency Vehicle
Reckless Driving
De La O was also involved in an OIS and was shot by Alamogordo Police Department, on January 29, 2023.
The injured APD officer was transported to an area hospital and then airlifted to an area trauma center. He is currently in stable but critical condition. For details on the conditions, duty status, and administrative actions taken on the officers involved please contact APD.
New Mexico State Police Investigations Bureau agents are working to independently determine the series of events leading to the shooting, including collecting evidence and conducting interviews. Throughout the process, investigative findings will be shared with the district attorney for their review and consideration.
The New Mexico State Police acts solely as fact finders in its cases and does not determine whether the actions of an officer were justified in these types of matters. That decision rests with the district attorney's office. This incident remains under investigation by the New Mexico State Police.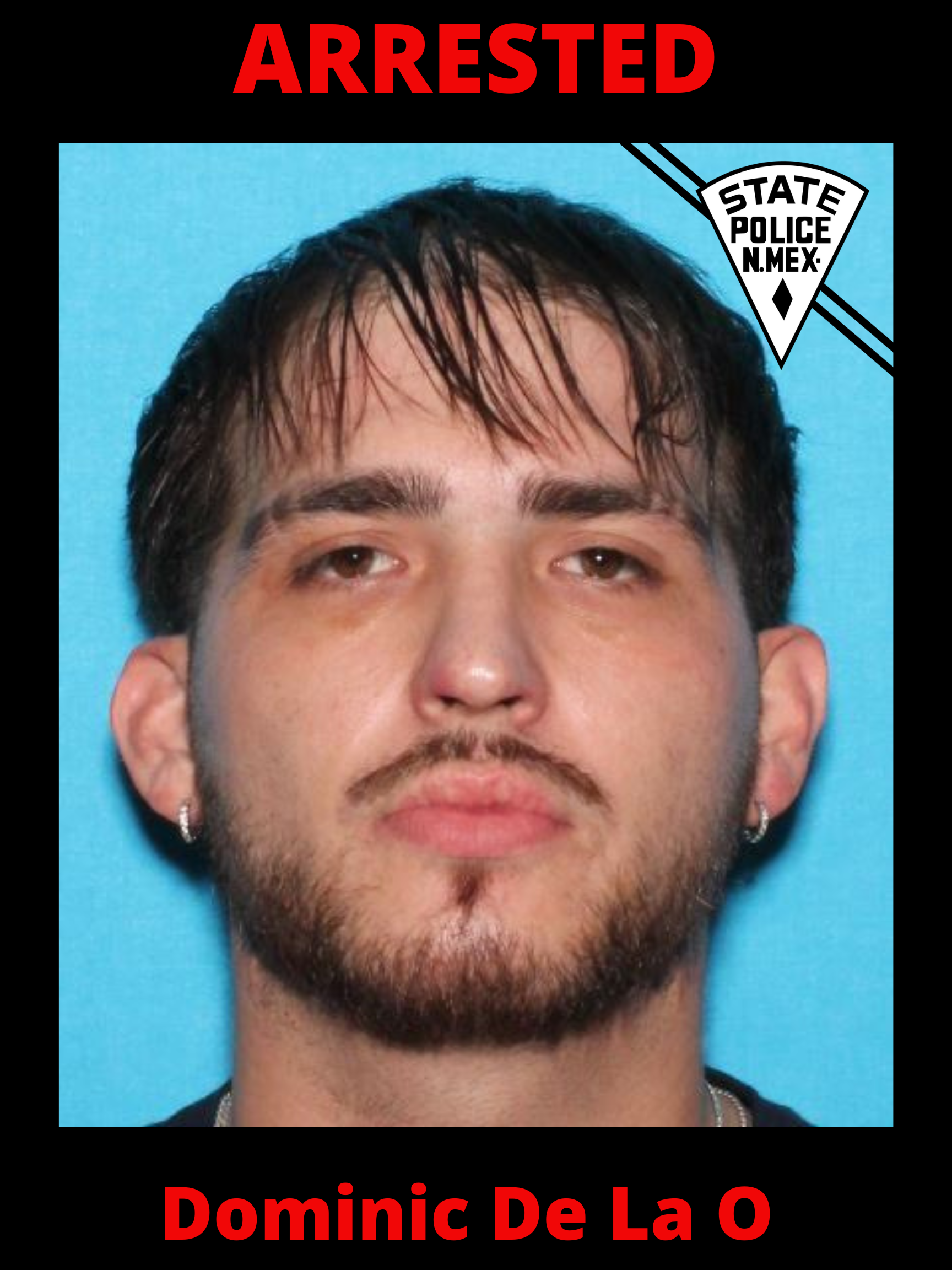 ###