For Immediate Release
July 5, 2023
Santa Fe, New Mexico — The New Mexico State Police Honor Guard is proud to announce the upcoming multi-agency Honor Guard conference, set to take place from July 18th to July 20th at the New Mexico Law Enforcement Academy in Santa Fe. This event will bring honor guards from multiple law enforcement, fire, and corrections agencies together.
The New Mexico State Police Honor Guard Conference aims to provide a unique platform for agencies to come together and enhance their understanding of the protocols and practices related to line-of-duty deaths.
By fostering collaboration and promoting shared learning, the conference seeks to improve the honoring and memorialization of fallen heroes. Topics covered will include best practices in honoring fallen officers, funeral service etiquette, flag folding, rifle drill team, and ceremony protocols.
The New Mexico State Police Honor Guard is dedicated to providing ceremonial support, honoring fallen officers, and promoting professionalism within the law enforcement community. Through their commitment to excellence, the Honor Guard ensures that those who have made the ultimate sacrifice are remembered with dignity and respect.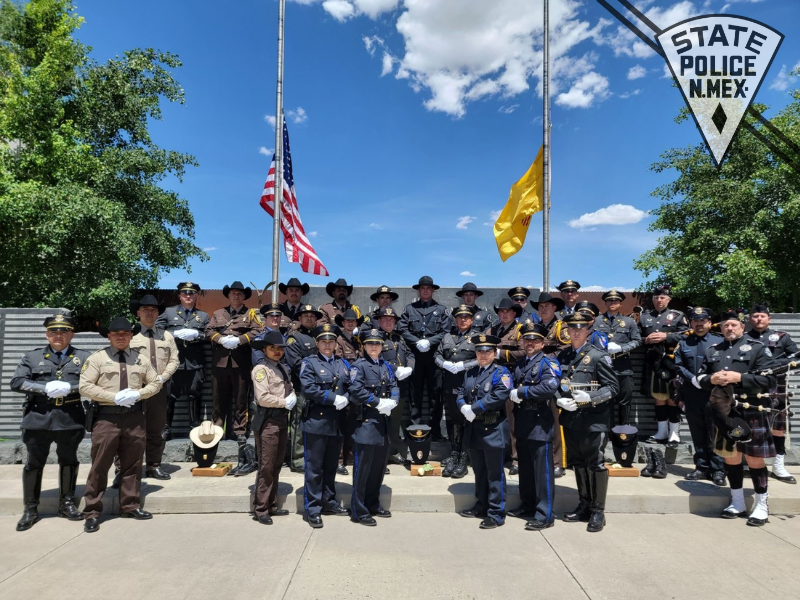 ###