For Immediate Release
June 29, 2023
Silver City, NM – The New Mexico State Police Investigations Bureau is investigating the homicide of Stephen Timmons. Investigators believe Mr. Timmons was killed between 8:30 a.m. and 11:00 a.m. on Monday, June 26, 2023.
Mr. Timmons was riding his bicycle in the Dragon Fly Trail System off Arenas Valley Road near Silver City when he was shot and killed. At the time of his murder, he was wearing black shorts with a white stripe on the side, a light blue shirt, and a black helmet. He was riding a turquoise bicycle (pictured).
State Police is seeking the public's assistance with this investigation. Anyone with information related to this crime is encouraged to contact the New Mexico State Police at 575-382-2500, option 1.
Though State Police has no credible information regarding an active threat, we recommend that anyone recreating in this area remain vigilant and cautious.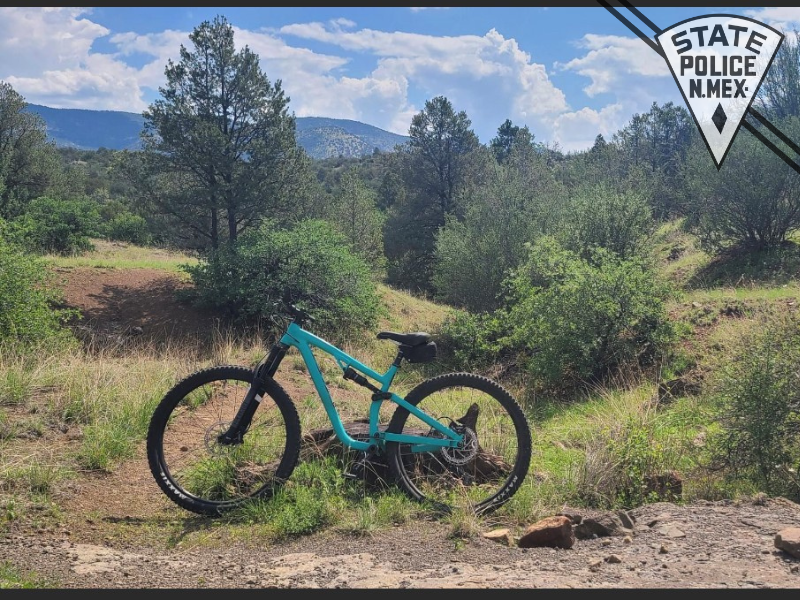 ###