Chapelle, NM -On Tuesday, June 20, the New Mexico State Police Investigations Bureau was called to investigate an apparent homicide at 437 County Road B27 in Chapelle, NM. 
State Police Investigations Bureau agents learned, that on June 20, at around 10:30 p.m., a New Mexico State Police officer who was on a traffic stop on Interstate 25 near mile marker 330 was approached by a male subject. The male subject told the officer he believed his son had just shot someone.
With this information, officers responded to 437 County Road B27 and located a male victim deceased with an apparent gunshot injury. The male victim was identified as Juanito Baca (36) of Las Vegas. Baca was pronounced deceased by the Office of the Medical Investigator.
Through the investigation, State Police agents learned, Melecio Baca (53) of Las Vegas was responsible for the murder and fled the scene in a Red 2005 GMC truck. 
A Be on the Lookout (BOLO) was broadcasted to law enforcement agencies.
An arrest warrant was issued for an open count of murder for Melecio Baca on June 21, 2023.
Anyone with information on the whereabouts of Melecio Baca is asked to contact the New Mexico State Police at (505) 425-6771.
 This case is under investigation by the New Mexico State Police Investigations Bureau.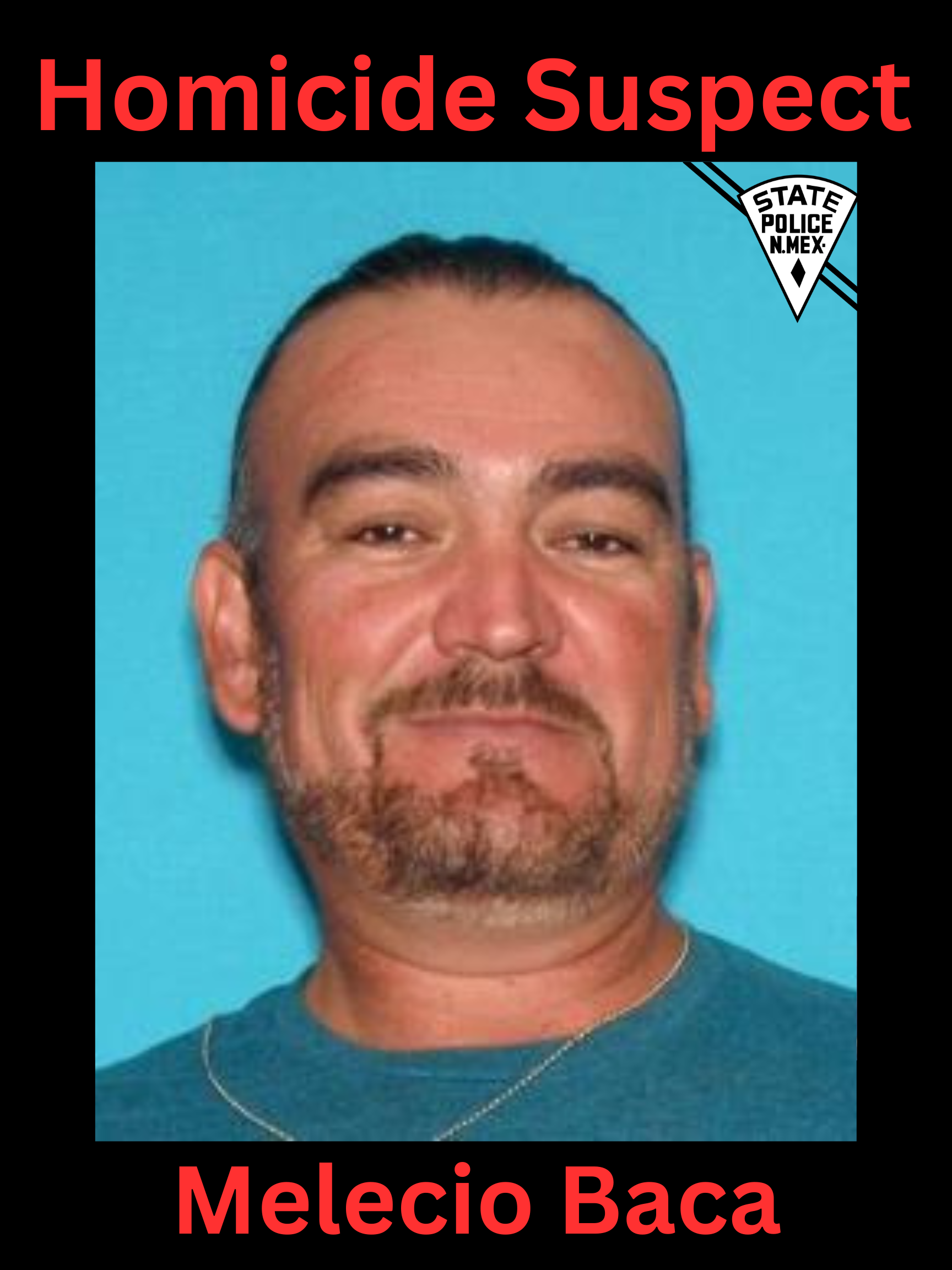 ###