Chimayo, NM – New Mexico State Police Investigations Bureau were called to investigate a homicide that occurred at a residence in Chimayo.
 The investigation began on June 17, 2023, when New Mexico State Police officers were called to a house on County Road 101 in Chimayo for reports of a verbal argument that occurred between two male subjects. It was learned that Ray Martinez and Josh Montoya had gotten into an argument earlier in the evening. They both lived on the same property in separate houses. 
 Officers separated Ray and Josh and sent them back to their respective houses. Sometime after the officers left, another altercation occurred between Ray and Josh, this time, shots were fired.
 Officers responded back to the scene, where they observed Josh on the floor of his residence with a head injury consistent of a gunshot wound.
 After the shooting, Ray Martinez and his wife fled the scene. A BOLO was issued for their vehicle. Both Ray and Josh are convicted felons and are not permitted to be in possession of any firearms.
 Ray Martinez turned himself into the New Mexico State Police and was booked into the Rio Arriba County Detention Center on the following charges:
 Count 1: Murder in the 1st degree.
Count 2: Abuse of a child 2nd or subsequent offense (placed in a dangerous situation)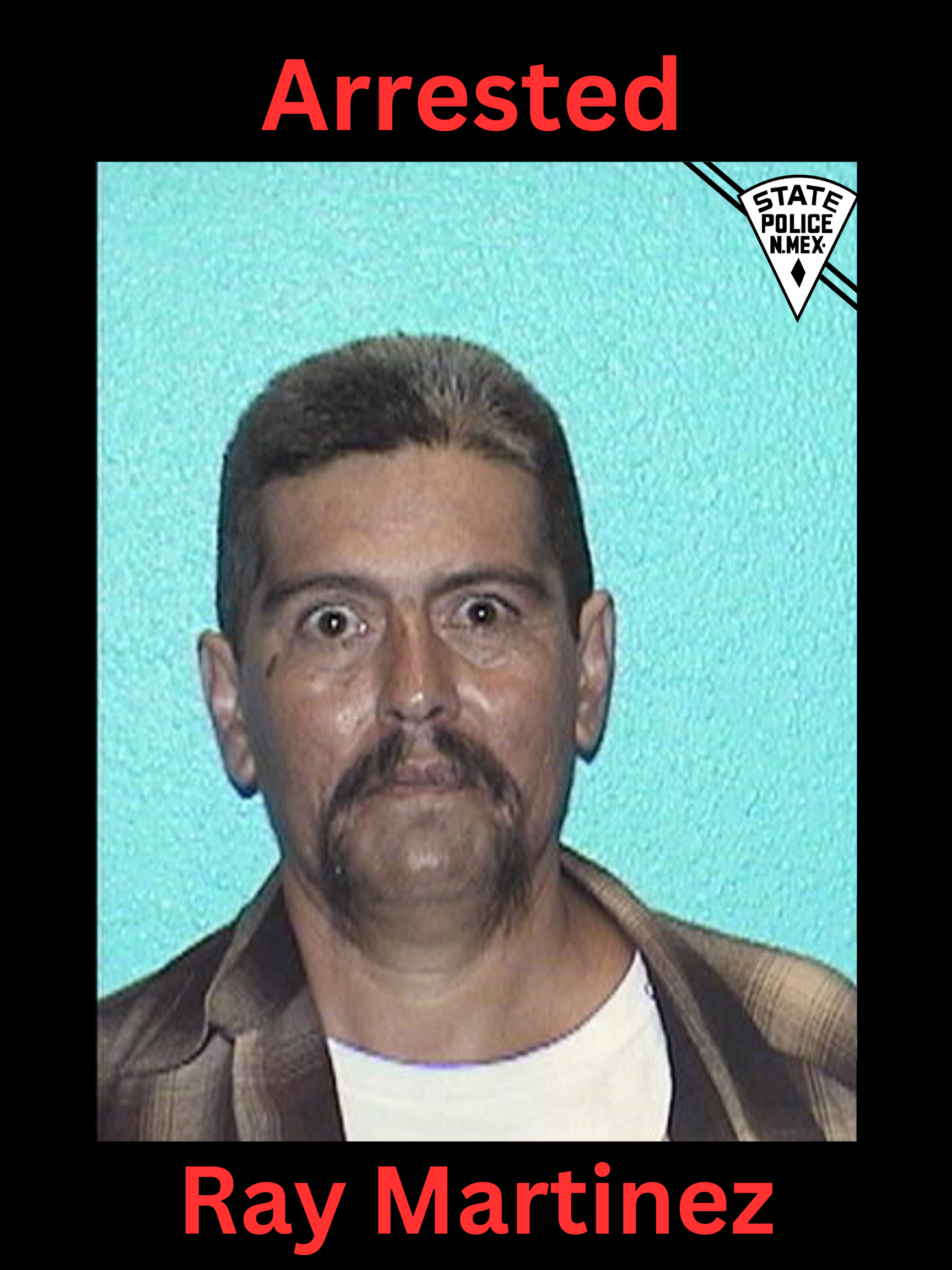 ###