Alcalde, NM – The following information is for the distribution of a Missing Endangered Advisory from the New Mexico State Police.
 The New Mexico State Police is seeking the public's assistance in locating Julia Gonzales, (14) who is 5 feet 3 inches tall, 114 pounds, with brown eyes and black hair. She was last seen wearing grey shorts, and a black muscle shirt. Julia was last seen on June 19, 2023, at approximately 6:00. p.m. at her residence in Alcalde, NM. Her direction of travel is unknown.
 Anyone with any information on the whereabouts of Julia Gonzales is asked to contact the New Mexico State Police at (505) 425-6771 or dial 911.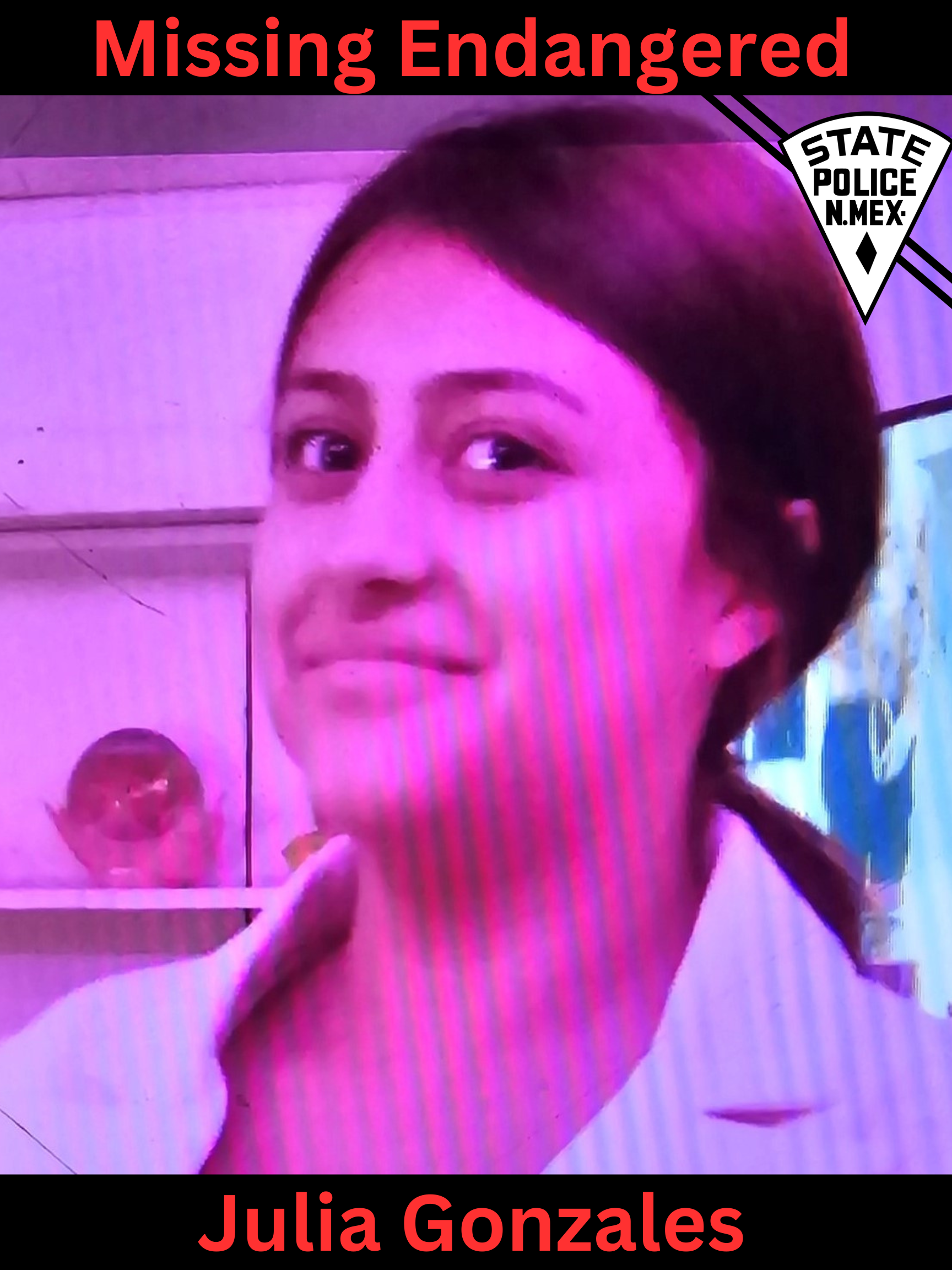 ###