Sierra County, NM – On April 30, 2023, the New Mexico State Police Investigations Bureau was requested to investigate an officer-involved shooting involving the New Mexico State Police and Sierra County Sheriff's Office (SCSO). 
Investigations Bureau agents learned that at around 10:30 p.m., Abraham Quezada (21), of Las Cruces, NM, started acting erratically and attempted to jump out of a moving vehicle in which he was a passenger. At the time, the occupants were traveling south on Interstate 25 south of Truth or Consequences, NM.
The driver of the vehicle pulled over, and Mr. Quezada exited and ran away. A passing motorist in a pickup truck stopped to help. Quezada jumped into the bed of the pickup truck. The motorist panicked and drove away with Mr. Quezada still in the truck's bed. Quezada ultimately jumped out of the truck (while it was still in motion) and fled. SCSO deputies then contacted him on NM Highway 187 near mile marker 23. An NMSP officer soon arrived in the area.
A foot pursuit ensued, but Quezada was able to evade the SCSO deputy and NMSP officer. During this evasion, Quezada got into an SCSO deputy's vehicle and fled. At some point during this flight, an SCSO deputy and NMSP officer fired at least one round toward the stolen vehicle.
Quezada continued driving the SCSO patrol car until he crashed head-on into the NMSP officer's unoccupied vehicle. Quezada was transported to a local area hospital before being flown to a hospital in El Paso, Texas, to be treated for his injuries. His condition is unknown. No officers were injured during this incident.
Mr. Quezada is charged with the following:
Count 1: Aggravated assault against a Law Enforcement Officer with a deadly weapon.
(x2)
Count 2: Unlawful taking of a motor vehicle.
Count 3: Resisting Evading an officer.
The Sierra County Sheriff's deputy involved will not be identified by the New Mexico State Police. For information on his duty status or administrative actions taken, please contact the Sierra County Sheriff's Office.
New Mexico State Police Investigations Bureau agents are working to independently determine the series of events leading to the shooting, including collecting evidence and conducting interviews. Throughout the process, investigative findings will be shared with the district attorney for review.
The New Mexico State Police acts solely as a factfinder in its cases and does not determine whether an officer's actions were justified in these types of matters. That decision rests with the district attorney's office. This incident remains under investigation by the New Mexico State Police.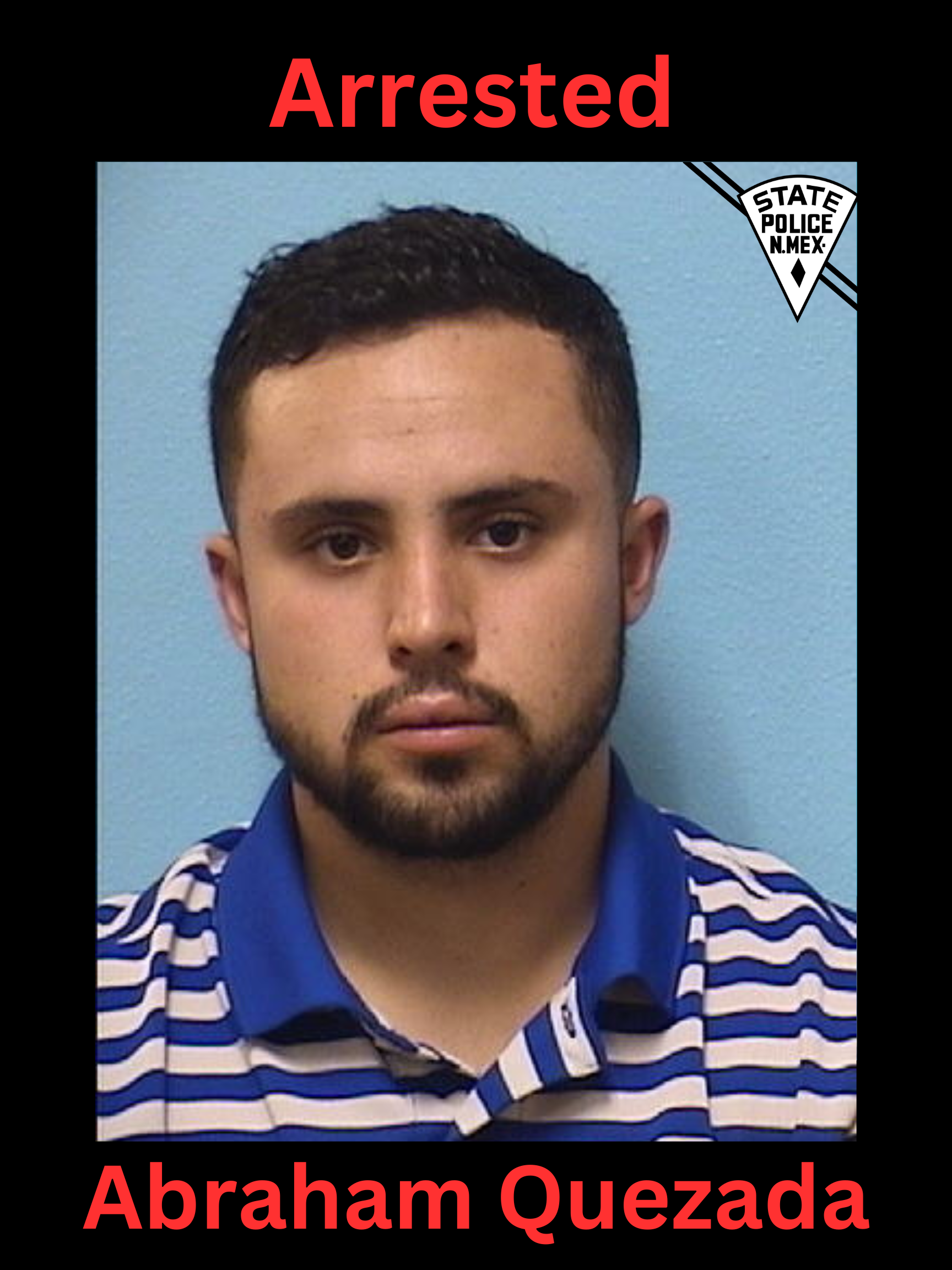 ###