For Immediate Release
April 5, 2023
Ranchos De Taos, NM – The New Mexico State Police is asking for public assistance in locating Jessica Kristin Sparks Lewis, 38, of Ranchos De Taos.  She was last seen on March 31, 2023, at around 4:00 p.m. at her residence on the 100 block of Tierra Blanca Road.
She is described as 5'03" tall, weighs 150 lbs., with hazel eyes and short blondish light brown hair.  Her clothing description is not known.  Her destination, method, and direction of travel are not known.
Anyone with information on the whereabouts of Jessica Kristin Sparks Lewis is asked to contact the New Mexico State Police at (505) 425-6771, option 1, or dial 911.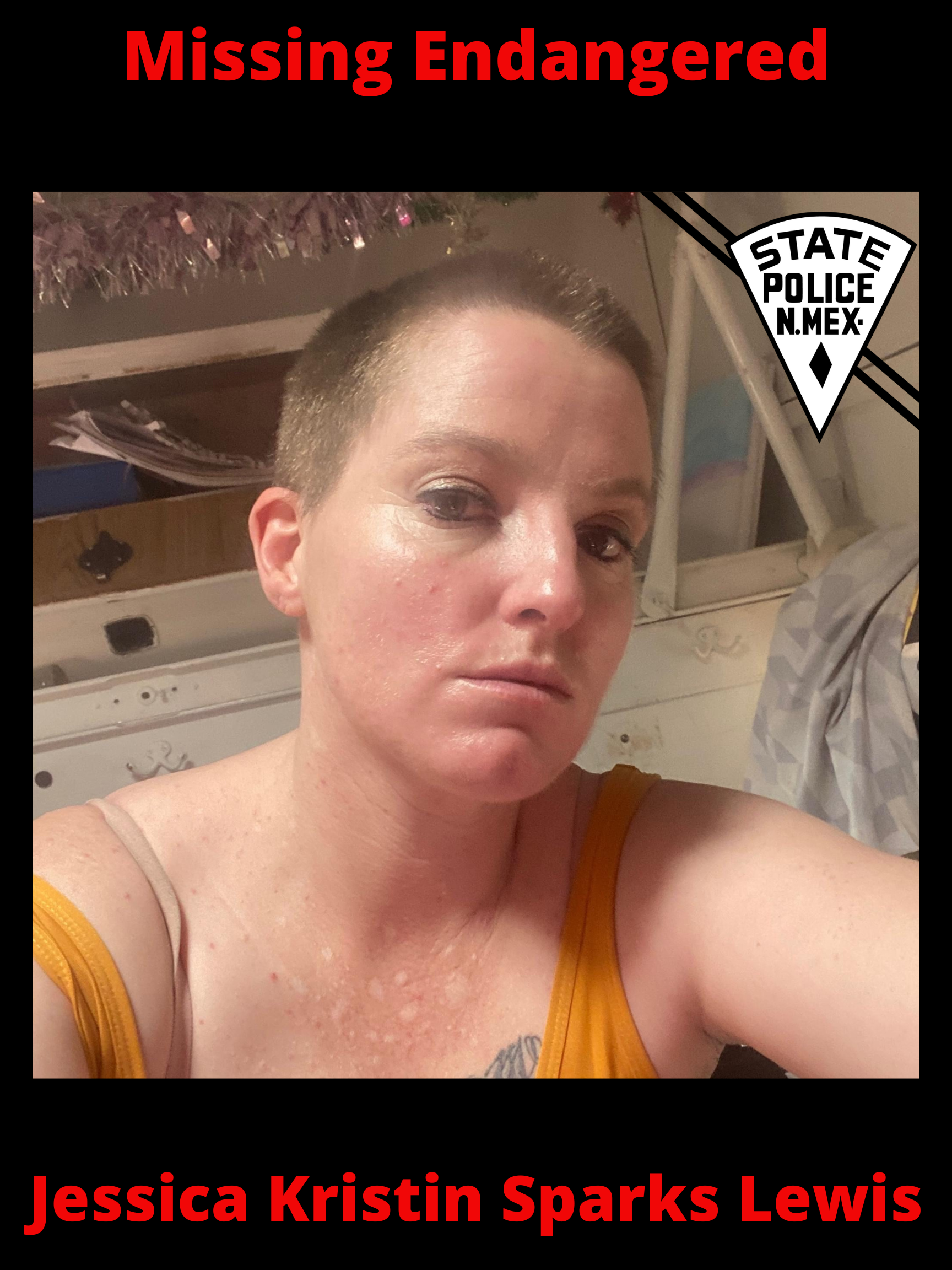 ###