Medanales, NM – The following information is for the distribution of a Silver Alert from the New Mexico State Police.
 The New Mexico State Police is seeking the public's assistance in locating Arthur Ubaldo Martinez (82) of Medanales. He is 5 feet 5 inches tall, weighing 160 lbs, with brown eyes and gray hair. He was last seen on April 2, 2023, around 1:00 a.m. at his residence in Medanales.
 Arthur was last seen wearing a grey short sleeve shirt, and blue sweatpants. He may be in a grey 2005 Mazda van bearing New Mexico Plate 560-TNA with a dent on the front drivers side. His direction of travel is unknown.
 Anyone with any information regarding this Silver Alert is asked to contact the New Mexico State Police at (575) 425-6771 or dial 911.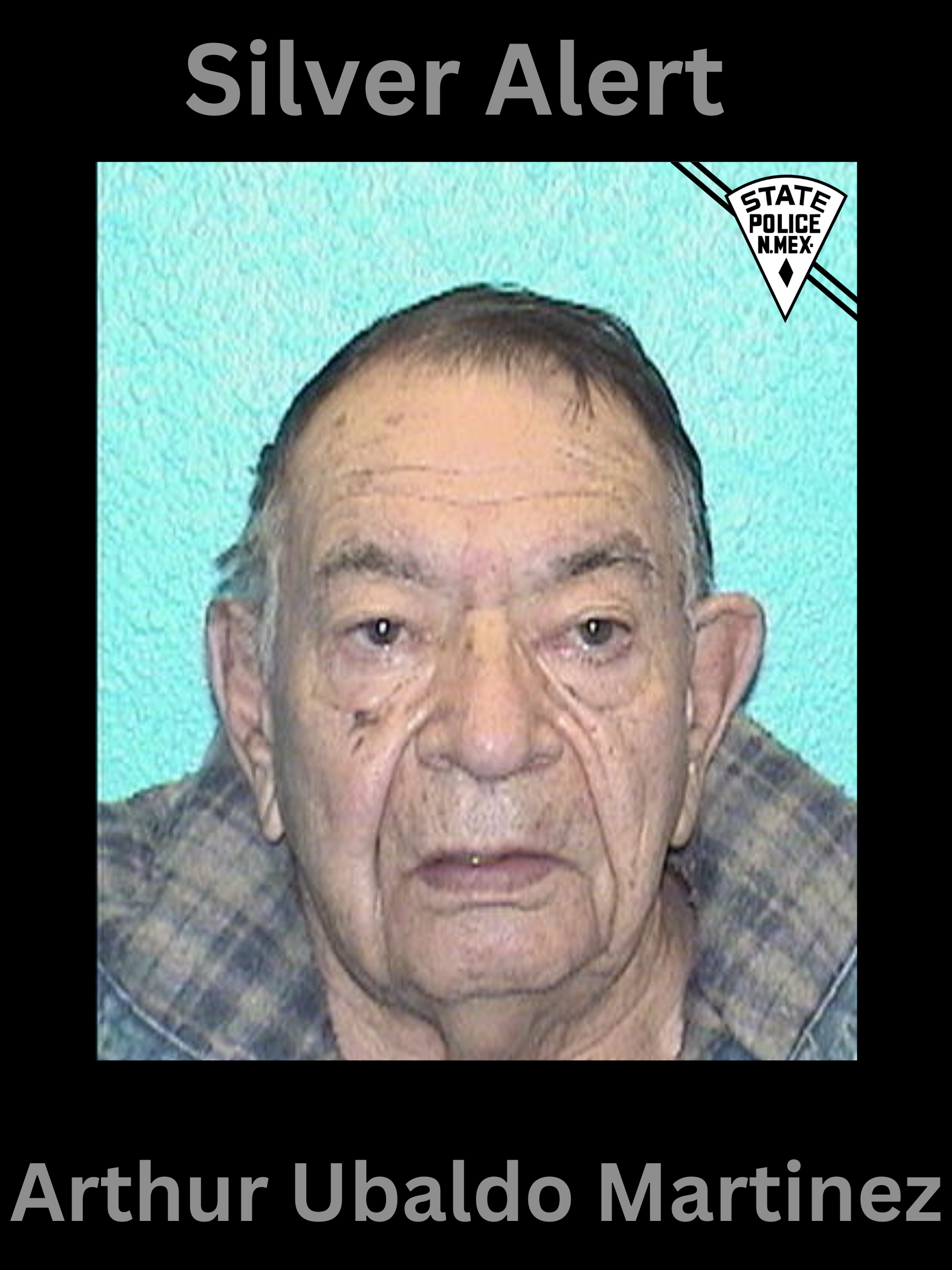 ###