Las Cruces, NM – The following information is for the distribution of a Silver Alert from the New Mexico State Police.
 The New Mexico State Police is seeking the public's assistance in locating Manuel Lorenzo Caldera (75) of Las Cruces. He is 5 feet 10 inches tall, weighing 175 lbs, with brown eyes and white hair. He was last seen on March 20, 2023, around 6:30 p.m. at the Memorial Medical Center in Las Cruces.
 Manuel was last seen wearing a multicolored shirt, black coat, with a walking cane.  He may be headed to El Paso, Texas.
 Anyone with any information regarding this Silver Alert is asked to contact the New Mexico State Police at (575) 382-2500 or dial 911.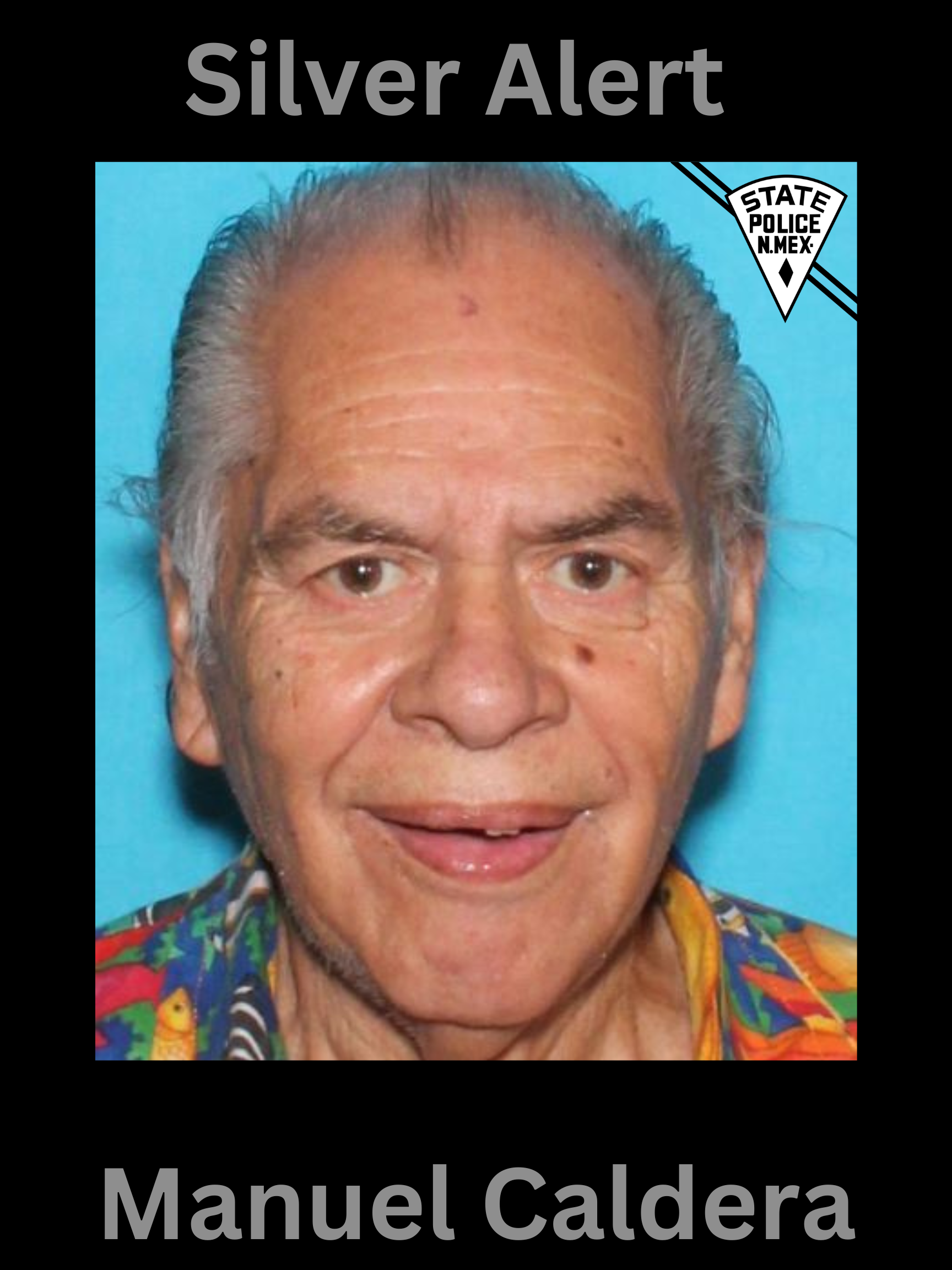 ###