For Immediate Release
March 16, 2023
This updated release contains information about the suspect vehicle. 
Albuquerque, NM – On March 12, at around 8:00 a.m. a New Mexico State Police officer on patrol in Albuquerque drove up on a fatal crash on Interstate 25 northbound at Montano.
The initial investigation indicated that a 2002 Buick Century, driven by Marlene Platero, 66, of To'Hajilee, NM, and a 2022 Jeep were both traveling north on Interstate 25.  The Buick encountered a water heater laying in the roadway. The Buick swerved to avoid hitting the water heater and collided with the Jeep.
Ms. Platero sustained fatal injuries and was pronounced deceased on the scene by the Office of the Medical Investigator.  Seatbelts were properly used, and alcohol does not appear to have been a factor.
Through investigation, officers learned the water heater fell off what is believed to be a newer model GMC Denali 1500, or a GMC Canyon (See below picture). Officers are attempting to identify and locate the driver of that vehicle.
Anyone with information on this incident is asked to contact the New Mexico State Police at (505) 841-9256.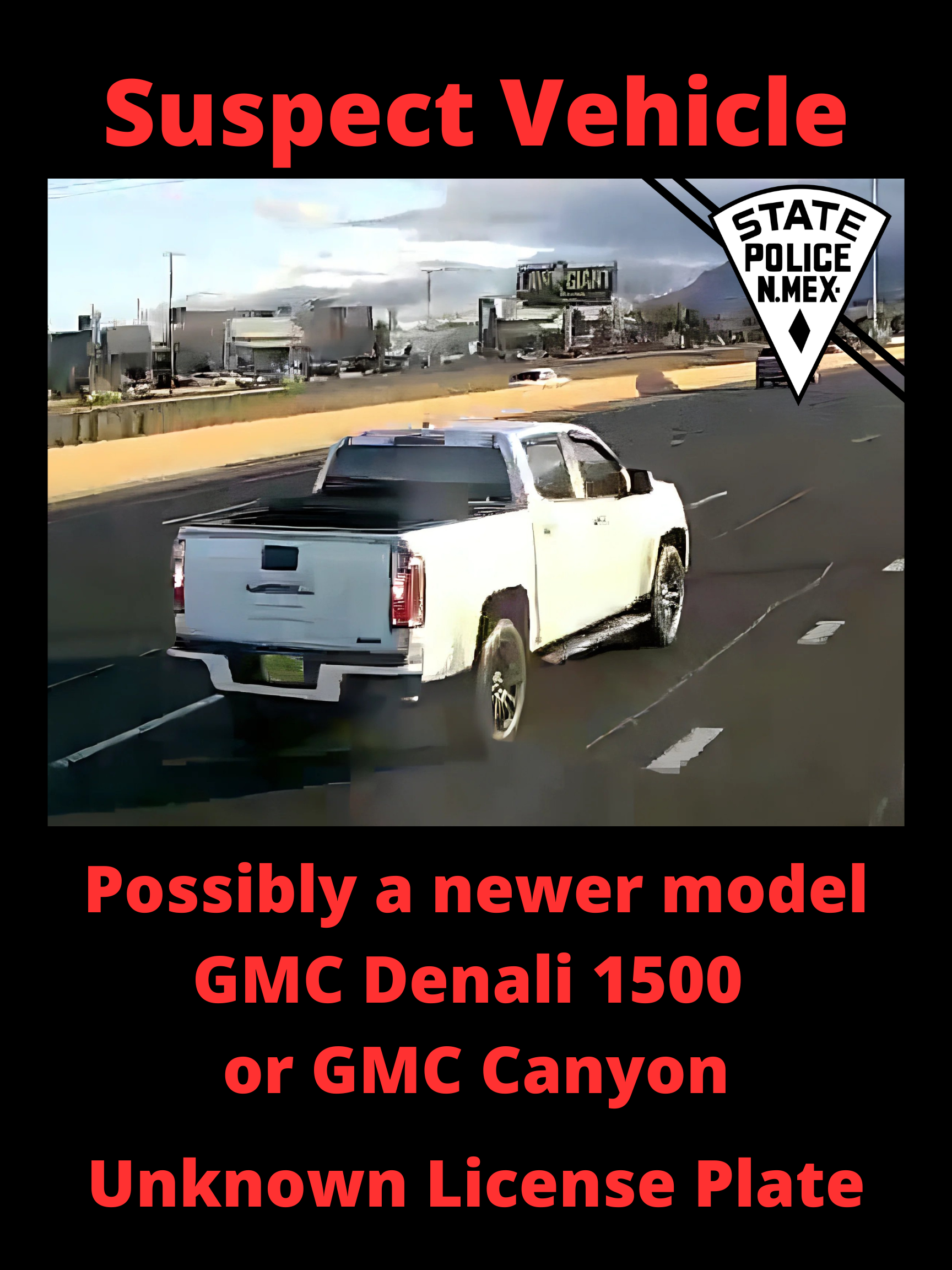 ###