Las Vegas, NM– The following information is for the distribution of a Brittany Alert from the New Mexico State Police.
 The New Mexico State Police is seeking the public's assistance in locating Michaela Carrillo (26) who is 5 feet 3 inches tall, 110 pounds, with brown eyes, and long brown hair with red tips. Michaela was last seen wearing a black hoodie, and levi blue jeans. Her last known location was in the area of 326 New Mexico Highway 65 in Las Vegas at 9:00 a.m. on March 14, 2023. Michaela was headed towards Albuquerque, possibly in a white 1999 Toyota 4Runner bearing New Mexico Plate RGH-127 with a dent on the front passenger side bumper, and a veteran sticker on the vehicle.
 Anyone with any information on the whereabouts of Michaela Carrillo is asked to contact the New Mexico State Police at (505) 425-6771 or dial 911.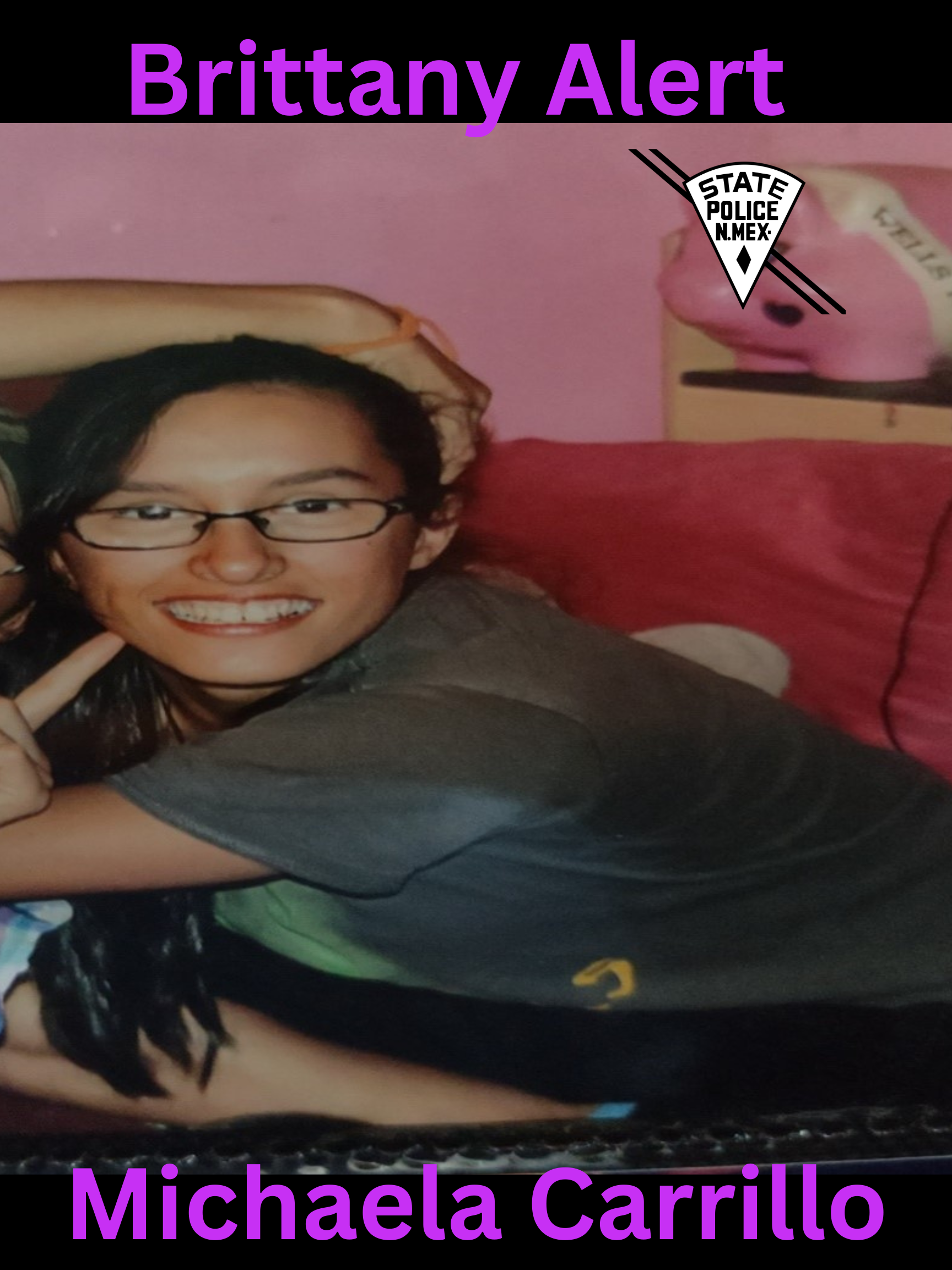 ###