Las Vegas, NM – On Friday March 10, 2023, New Mexico State Police officers were dispatched to the Speedway gas station in Romeroville to assist the US Marshals in locating a suspect with an outstanding warrant. While at the gas station, the officers observed another person known to have warrants, Pedro Griego (40). Griego had active felony warrants for aggravated battery against a household member, aggravated fleeing a law enforcement officer, resisting an officer, and traffic violations.
Two New Mexico State police officers observed Griego at a gas pump. As they waited for additional officers to arrive, they observed Griego was talking to a person two gas pumps over. As a third State Police officer arrived, Griego walked back to his truck, where his girlfriend was pumping gas. Griego started his truck and began to rapidly back away from the pump, striking his girlfriend. 
Griego drove around the gas pumps and began to flee the scene. At that time, a New Mexico State Police officer fired at least one round from his department issued sidearm towards Griego. Griego left the Speedway at a high rate of speed. A pursuit ensued south on US Highway 84. During the pursuit, a Pursuit Intervention Technique (PIT) was attempted but was unsuccessful. Greigo left US Highway 84 and began traveling down a private dirt road. The pursuing officer's unit sustained a flat tire and was unable to continue the pursuit.
It is unknown if Griego was injured during the incident. Griego remains at large and the New Mexico State Police asks anyone with information on the whereabouts of Pedro Griego to call (505) 425-6771 or 911. 
No officers were injured. The identity of the New Mexico State Police officer will not be released until interviews are completed. The officer has been placed on standard administrative leave.
This incident remains under investigation by the NMSP Investigations Bureau, which works to independently determine the series of events that led up to the shooting, including collecting evidence and conducting interviews. Throughout the process, investigative findings are shared with the district attorney for their review and consideration.
The New Mexico State Police acts solely as a factfinder in its cases and does not determine whether the actions of an officer were justified in these types of matters. That decision rests with the district attorney's office.
###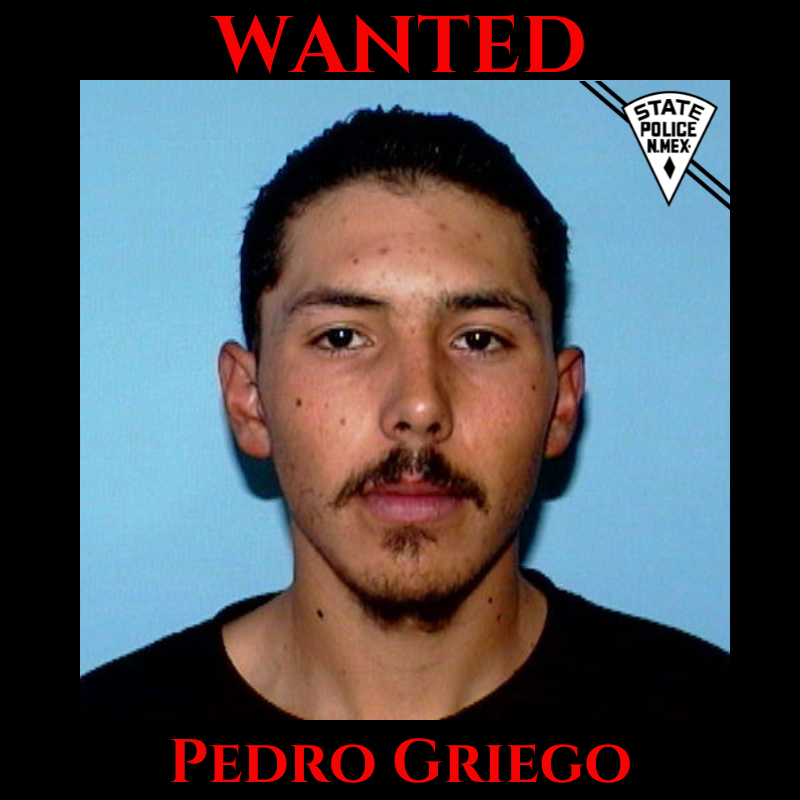 ###