Pecos, NM – A suspect is in custody after an altercation resulted in shots being fired into a vehicle.
The investigation began on January 08, 2023, around 6:54 pm when New Mexico State Police officers were called to the Dollar General Store in Pecos for reports of shots being fired.  Officers learned that Chris Roybal was walking out of Dollar General when he observed an adult male sitting in the passenger seat of a parked vehicle.
Mr. Roybal retrieved a handgun from his vehicle and walked back to the vehicle where the victim was sitting and fired one round from a pistol toward the victim. Mr. Roybal then fled the scene in a white Trans Am.
The bullet struck the headrest where the victim was sitting. The victim was not hit by the bullet. Officers canvased the area and made several attempts to locate Mr. Roybal but were unsuccessful.
On the afternoon of January 9, Mr. Roybal was located by New Mexico State Police officers and arrested. He was booked into the San Miguel County Detention Center on the charges of Assault with the Intent to Commit a Violent Felony, Aggravated Assault with a Deadly Weapon, and Shooting at or from a Motor Vehicle.
This case incident is still under investigation by the New Mexico State Police.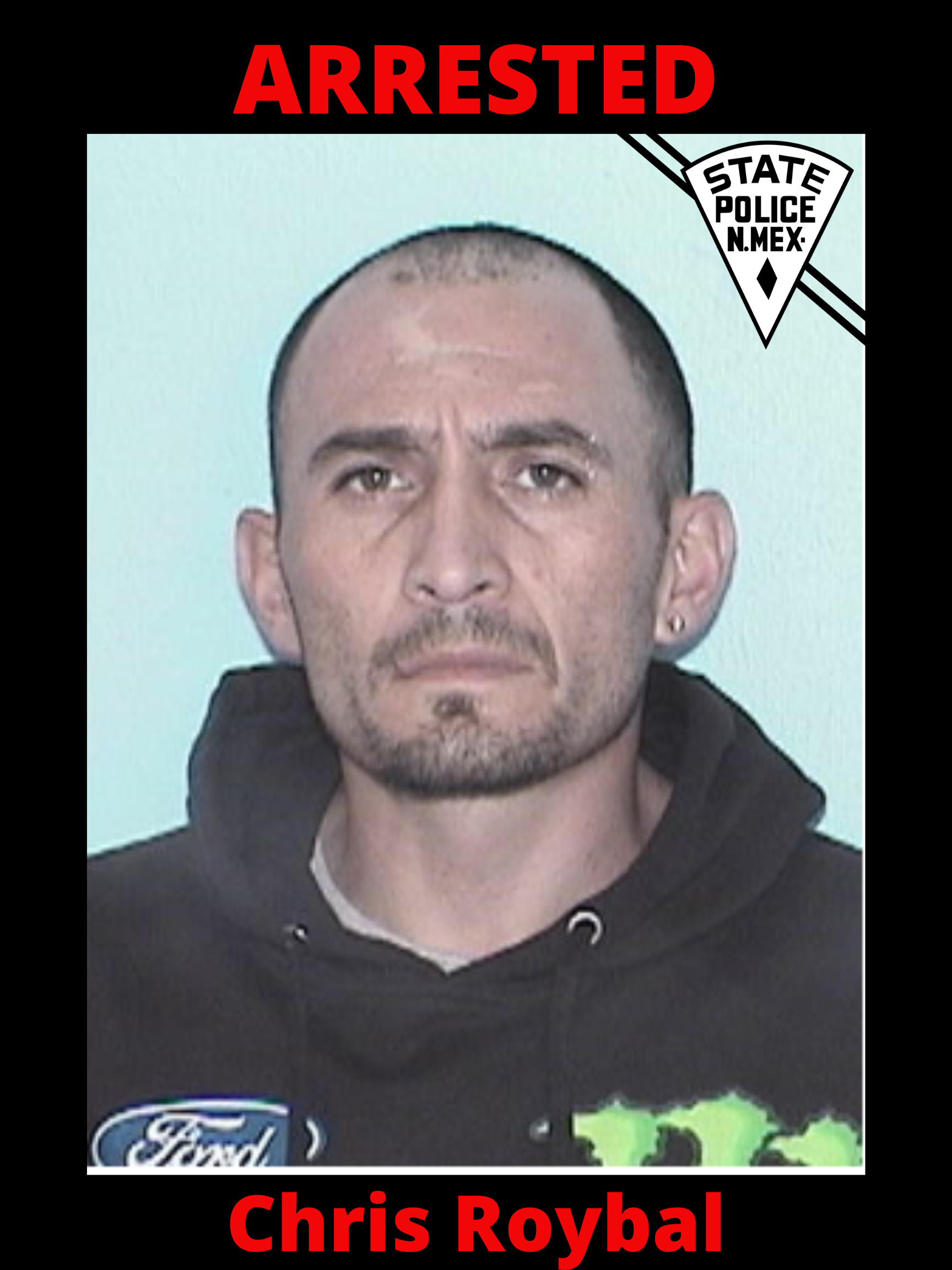 ###