Gallup, NM – The following is information for the distribution of a Missing Endangered Juvenile Advisory from the Gallup Police Department (GPD). Please refer all inquiries to GPD at (505) 722-2231.
GPD is seeking the public's assistance in locating Enel Halona, a Native American female, 13 years old, 5'0" tall, 100 pounds, with brown eyes, and brown hair. Halona was last seen around 11:00 p.m., on December 22, 2022, at the Cliffside Apartments in Gallup, NM. It is believed she was last seen walking north from the apartments wearing a dark blue jacket, grey sweatpants, and black crocs. Her whereabouts and destination are not known. Enel Halona is MISSING and is believed to be in DANGER if not located.
Anyone with any information regarding this Missing Endangered Juvenile Advisory is asked to call the Gallup Police Department at (505) 722-2231 or dial 911.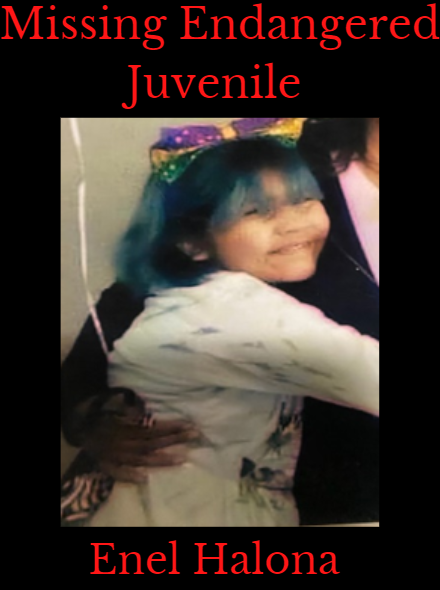 ###