Santa Fe, NM – The following is information for the distribution of a Brittany Alert from the Santa Fe Police Department (SFPD).  Please refer all media inquiries and questions to SFPD at (505) 428-3710.
SFPD is asking for the public's assistance in locating Isiah Mendoza. Mendoza is a 16-year-old Hispanic male, 5'6" tall, weighing 125 pounds, with brown hair and brown eyes. He was last seen on December 8, 2022, around 5:00 p.m., leaving 6600 Jaguar Drive in Santa Fe, NM. Mendoza is possibly headed to his grandma's residence located off Highway 14 and Nambe Road. He was last seen wearing a red sweater, jeans, white and black shoes, and carrying a black and gray backpack. Mendoza was also last seen wearing a Ray-Ban blue framed prescription glasses.  His whereabouts are not known. Isiah Mendoza is missing and believed to be in danger if not located. 
Anyone with any information regarding this Brittany Alert is asked to call SFPD at (505) 428-3710.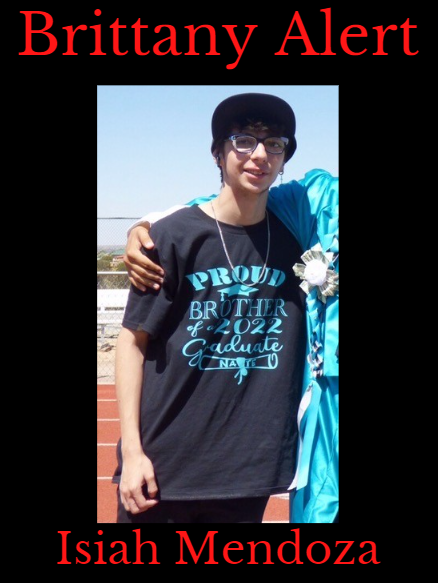 ###