Albuquerque, NM – The following is information for the distribution of an Amber Alert for the Albuquerque Police Department (APD). Please refer all inquiries to APD at (505) 242-2677
The Albuquerque Police Department is seeking the public's assistance in locating Oreyana Clinton, a Native American female child, 5 years old, three feet tall, 70 pounds, with brown eyes, and black hair. Oreyana was last seen around 4:00 p.m., on, December 5, 2022, near 51st Street and Central in Albuquerque, attempting to board a city bus with her intoxicated father, Nicholas Clinton. Due to the father's state of intoxication, the two were denied access to the bus.  When Nicholas returned to the HOPOB Shelter located at 1511 Gibson Boulevard, he returned without Oreyana. Oreyana was last seen wearing a blue long-sleeve shirt and blue jeans. Her whereabouts are not known. Many details are still unknown and under investigation.  However, of urgent concern is the whereabouts of Oreyana Clinton.
Anyone with any information regarding this Amber Alert is asked to call the Albuquerque Police Department at (505) 242-2677 or dial 911.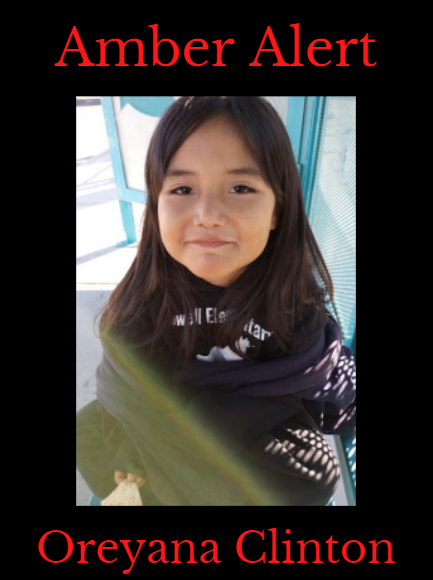 ###