Gallup, NM – The following is information for the distribution of a Missing Endangered Person Advisory from the Gallup Police Department (GPD). Please refer all inquiries to GPD at (505) 722-2231.
GPD is seeking the public's assistance in locating Raymond A. McClanahan, a Caucasian male, 27 years old, 5'11" tall, 145 pounds, with brown eyes, and brown hair. He was last seen around 8:40 p.m., on December 3, 2022, near 827 North 9th Street in Gallup, NM. McClanahan is believed to be driving a white 1999 Jeep Cherokee displaying a New Mexico license plate of 144TMB. McClanahan was last seen wearing a black jacket with green stripes, light blue pants, white shoes, and wearing a gray hat. His whereabouts and destination are not known. Raymond A. McClanahan is MISSING and is believed to be in DANGER if not located.
Anyone with any information regarding this New Mexico Missing Endangered Person Advisory is asked to call the Gallup Police Department at (505) 722-2231 or dial 911.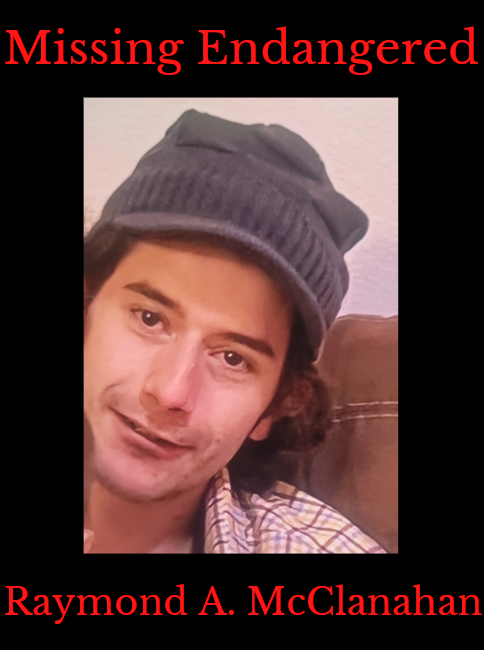 ###