Rio Rancho, NM – The following is information for the distribution of a Silver Alert from the Rio Rancho Police Department (RRPD).  Please refer all media inquiries and questions to RRPD at (505) 891-7226.
RRPD is asking for the public's assistance in locating Jerry Zambrano, a 67-year-old Hispanic male, 5'7" tall, weighing 160 pounds, with brown hair, and brown eyes.  Zambrano was last seen around 2:30 p.m. on December 1, 2022, near the intersection of U.S. Highway 550 and State Road 528 in Rio Rancho, NM. He was last seen wearing black pants, a gray and red sweater with a flannel shirt underneath, and wearing a black beanie. His destination and whereabouts are not known. Jerry Zambrano is missing and believed to be in danger if not located. 
Anyone with any information regarding this New Mexico Silver Alert is asked to call RRPD at (505) 891-7226 or dial 911.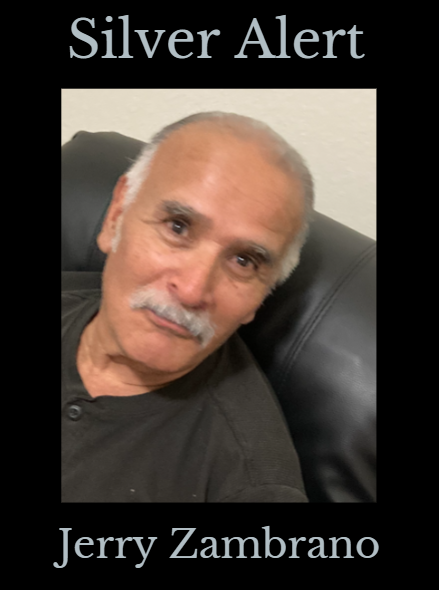 ###