Gallup, NM – The following is information for the distribution of a Missing Endangered Person Advisory from the Gallup Police Department (GPD). Please refer all inquiries to GPD at (505) 722-2231.
GPD is seeking the public's assistance in locating Willie Mariano, a Native American male, 35 years old, 5'10" tall, 140 pounds, with brown eyes, and shoulder-length black hair. He was last seen on November 12, 2022, wearing a blue jacket at Walmart in Gallup, NM. Mariano does have a tattoo on his right leg of a bar code, a tattoo of a lion, and a Navajo bible verse on his right wrist. Mariano does not have any fingers on his right hand, and he normally wears a black glove covering his hand. His whereabouts and destination are not known. Willie Mariano is MISSING and is believed to be in DANGER if not located.
Anyone with any information regarding this New Mexico MISSING ENDANGERED PERSON ADVISORY is asked to call the Gallup Police Department at (505) 722-2231 or dial 911.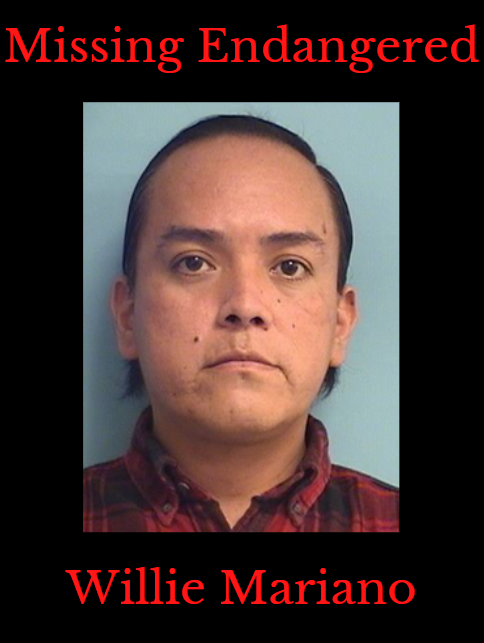 ###