On Monday, September 19, 2022, at around 4:30 p.m., the New Mexico State Police Uniform Bureau in Taos responded to Taos High School in reference to a stabbing victim.
The New Mexico State Police Investigations Bureau was called to investigate the incident. Agents learned a juvenile who was at cross country practice sat down to rest on a bench in front of Taos High School. As he sat on the bench, he was approached by a male subject who was later identified as Brandon McMillan, 27, of Midland, Michigan. McMillan told the juvenile he was his father and attempted to take the juvenile. The juvenile told McMillan "You're not my dad". McMillan brandished a knife and stabbed the juvenile. The juvenile took off running with McMillan armed with a knife chasing after him. The juvenile jumped into a blue GMC Sports Utility Vehicle that was parked near the front entrance of the high school. At that point, McMillan attacked the juvenile, stabbing the juvenile multiple times. A parent and teacher who witnessed the attack intervened and were able to detain McMillan until law enforcement arrived.
The juvenile was taken to an area hospital, and later transported to a trauma center where he is being treated for injuries. He is currently in stable condition.
Brandon McMillan was booked into the Taos County Adult Detention Center and Charged with:
Assault with intent to commit a violent felony (with intent to commit murder)
Aggravated Battery (use of a deadly weapon)
Aggravated Assault (use of a deadly weapon)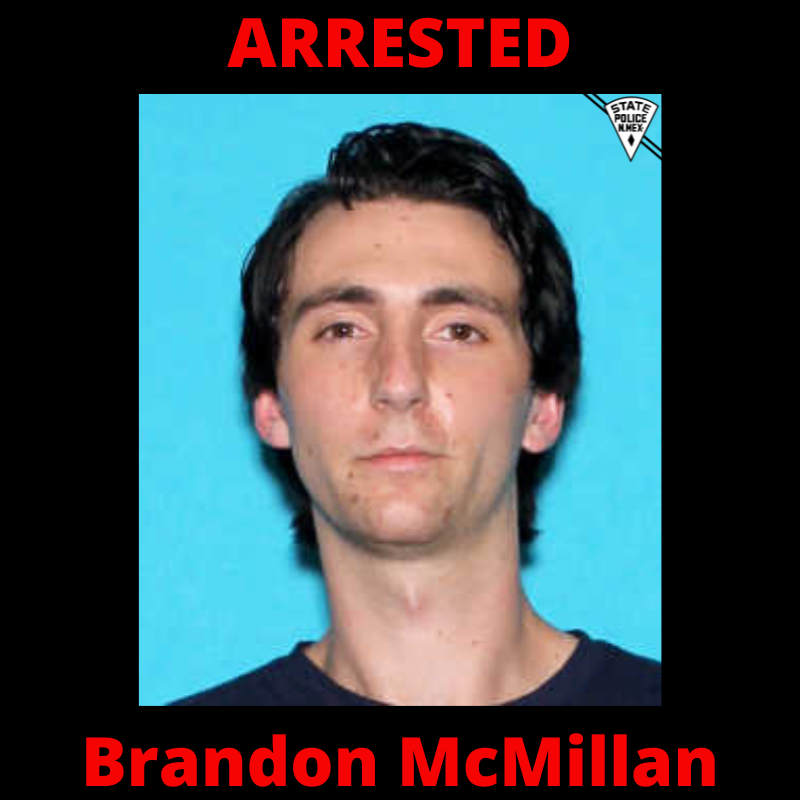 This investigation remains active and ongoing and is being led by the New Mexico State Police Investigations Bureau.
###