Artesia, NM – The following information is for the distribution of a Silver Alert from the Eddy County Sheriff's Office (ECSO).  For details contact ECSO at (575) 887-7551.
ECSO is asking the public for assistance locating Mary Jane Long, 77, of Artesia.  She is 5'7" tall, weighing 209 lbs., with hazel eyes and white hair.  She was last seen at 8:00 a.m. this morning leaving her residence on Lark Lane driving a 2015 red Ford F-150 with a New Mexico license plate of 441-WTW.  She was last seen wearing an orange shirt with green kaki pants.  She also uses a walker.  Her destination and directions of travel are not known.
If you have information on the whereabouts of Mary Jane Long contact ECSO at (575) 887-7551 or dial 911.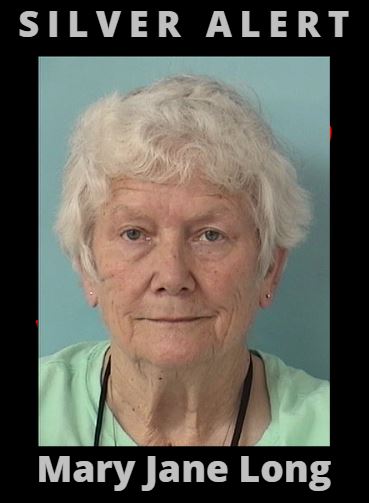 ###