Alamogordo, NM – The following information is for the distribution of a Silver Alert from the Alamogordo Police Department (APD).  For details contact APD at (575) 439-4300.
APD is asking the public for assistance in locating Stormy Sando, 60, of Alamogordo.  She is 5'04" tall, weighing 86 lbs., with blue eyes and grey hair. Her clothing description is not known but she is driving a blue 2013 Honda Civic with blue rims. The paint is chipping off the vehicle. The New Mexico license plate on the vehicle is AWSH01.  Her direction of travel and destination is not known.
Anyone with information on the whereabouts of Stormy Sando is asked to contact APD at (575) 439-4300 or dial 911.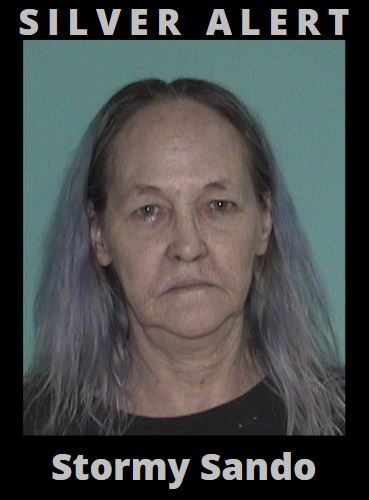 ###