Espanola, NM – The following is information for the distribution of a Brittany Alert from the Espanola Police Department (EPD). For questions and inquiries, please contact the EPD at (505) 753-5555.
EPD is asking for the public's assistance in locating Trudy Duran. Duran is a 74-year-old female, 5'2" tall, weighing 170 pounds, with brown eyes and gray hair. She was last seen on August 20, 2022, at around 10:40 a.m., after being discharged from the Presbyterian Hospital in Espanola, NM. It is unknown what she was last seen wearing and her method of travel. Her whereabouts and destination are not known. Trudy Duran is missing and believed to be in danger if not located.
Anyone with any information regarding this New Mexico Brittany Alert is asked to call the Espanola Police Department at (505) 753-5555 or dial 911.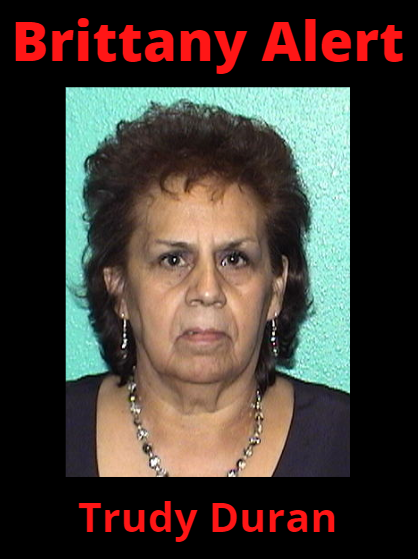 ###