Gallup, NM – The following is information for the distribution of a Missing Endangered Person Advisory from the Gallup Police Department (GPD). Please refer all media inquiries to GPD at (505) 863-9365.
GPD is seeking the public's assistance in locating Kawan D. Atkins, an African American male, 34-years-old, 6'4" tall, 230 pounds, with brown eyes, and black hair. He was last seen on August 26, 2022, around 12:30 a.m., leaving 405 4th Street in Gallup, NM. Akins possibly drove away in a gray Dodge Ram pickup with an unknown New Mexico license plate. Atkins was last seen wearing blue jeans, a black and white printed T-shirt with "2 Pac and Biggie" on it, and a grey and black pair of tennis shoes. Atkin's whereabouts and destination are not known. Kawan D. Atkins is MISSING and is believed to be in DANGER if not located.
Anyone with any information regarding this New Mexico MISSING ENDANGERED PERSON ADVISORY is asked to call the Gallup Police Department at (505) 863-9365 or dial 911.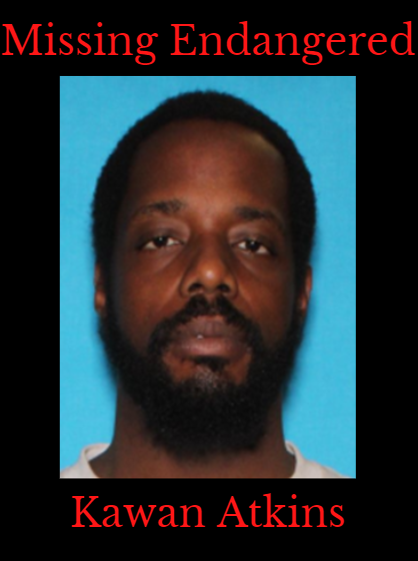 ###