Taos, NM – The following is information for the distribution of a Missing Juvenile Runaway Advisory from the New Mexico State Police.
The New Mexico State Police is seeking the public's assistance in locating Dylan Sanchez. Sanchez is a 14-year-old Hispanic male, 5'2" tall, 120 pounds, with brown eyes and black hair. He was last seen on August 8, 2022, at around 7:40 p.m., running away from Walmart and 525 Ranchitos Road in Taos, NM. He was last seen wearing a black shirt, black pants, and white shoes. Sanchez's whereabouts and destination are not known.
Anyone with any information on the whereabouts of Dylan Sanchez is asked to call the New Mexico State Police Taos office at (505) 425-6771 option 1 or dial 911.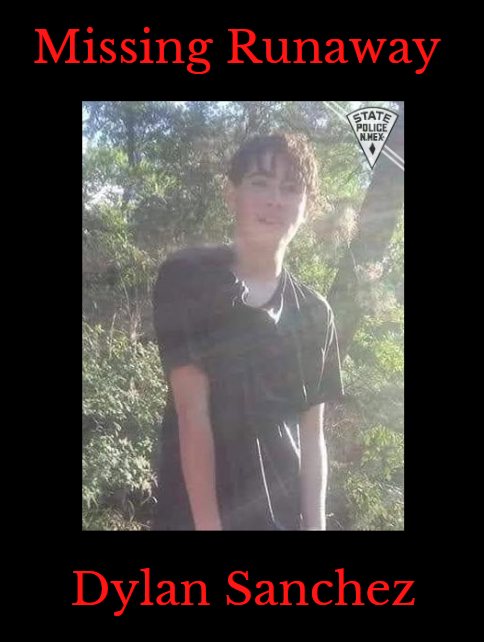 ###