Farmington, NM – The following is information for the distribution of a Silver Alert from the Farmington Police Department (FPD).  Please refer all media inquiries and questions to FPD at (505) 552-6666.
FPD is asking for the public's assistance in locating Donna Singer. Singer is a 77-year-old Caucasian female, 5'01" tall, weighing 140 pounds, with gray hair and hazel eyes. She was last seen on August 2, 2022, at around 6:20 p.m., driving away from the Lowe's Home Improvement store located at 5451 Pinon Hills Boulevard in Farmington, NM. Singer is driving a silver 2018 Toyota Camry passenger car displaying a Utah license plate of G115RM. She was last seen wearing black pants, a gray striped t-shirt, and blue and black Nike brand tennis shoes. Her whereabouts and destination are not known. Donna Singer is missing and believed to be in danger if not located.
Anyone with any information regarding this New Mexico Silver Alert is asked to call Farmington Police Department at (505) 552-6666 or dial 911.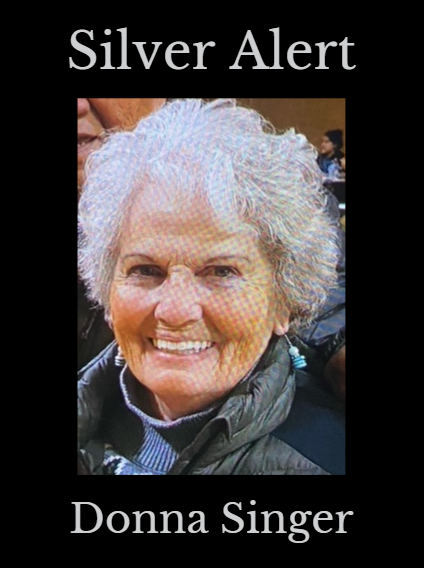 ###