The following is information for the distribution of a Missing Endangered Advisory.
The New Mexico State Police is seeking the public's assistance in locating James Romero, a Hispanic male, forty-years-old, five-foot-seven-inches tall, weighing 220 pounds, with brown hair and brown eyes. Mr. Romero was last seen wearing a black tank top and blue jeans. He was last seen around 6:30 p.m., on August 1, 2022, at the Hopewell Lake Campgrounds on Placer Creek Road in Tres Piedras, New Mexico. James Romero is missing and is believed to be in DANGER if not located.
Anyone with any information regarding this Missing Endangered Advisory is asked to call the New Mexico State Police at (575) 758-8878 or 911.
James Romero Pictured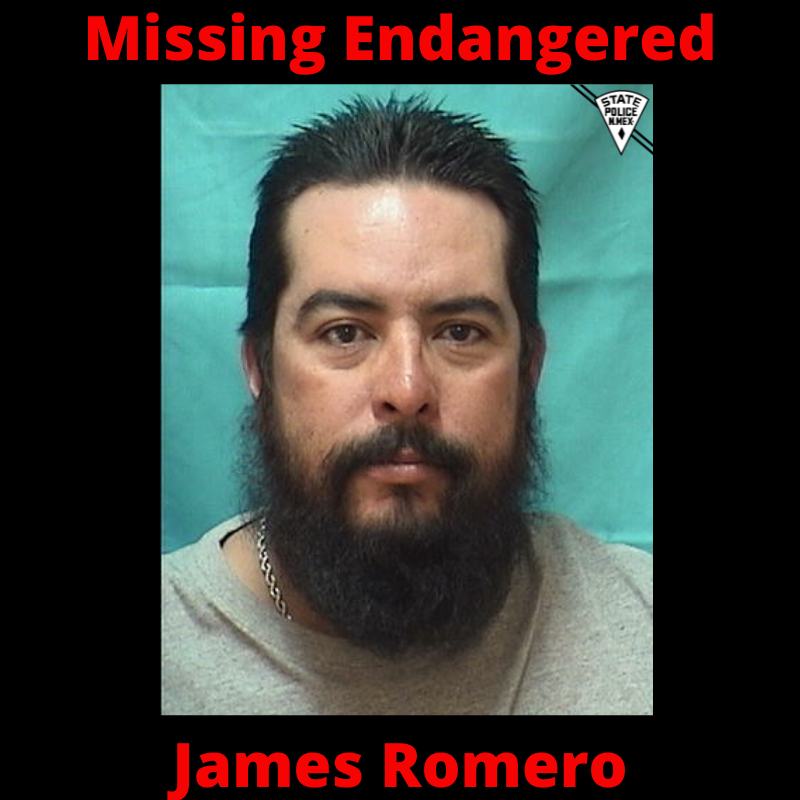 ###