Gallup, NM – The following information is for the distribution of a Missing Endangered Advisory from the Gallup Police Department (GPD).  For details, please contact GPD at (505) 722-2002.
GPD is asking for public assistance in locating Caleb Francis, 34, of Gallup.  He was last seen on July 12, 2022, on the east side of Gallup. He was wearing a black shirt with a joker and cars printed on it, black shorts and black converses. He has long hair, has a scar on his left hand, stitching scars, a limp on his left leg and surgical scars on left leg. His destination and method of travel are not known.
Anyone with information on the whereabouts of Caleb Francis is asked to contact GPD at (505) 722-2002 or dial 911.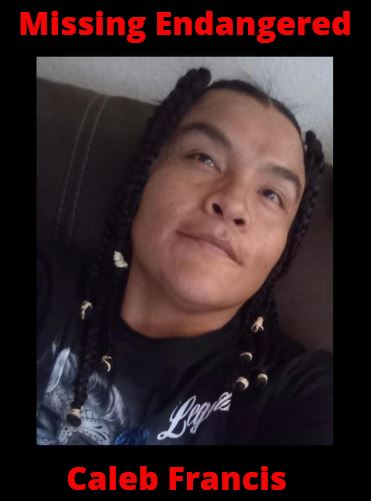 ###