Internal Affairs & Standards Bureau
Internal Affairs
The Internal Affairs Section is tasked with preserving the professionalism of the Department of Public Safety through fair, impartial and timely administrative investigations on commissioned and non-commissioned employees. The section is commanded by Captain Carlos C. Mendoza who reports to the Standards Bureau Commander, Deputy Chief Carolyn N. Huynh. Deputy Chief Huynh reports directly to the Chief of the New Mexico State Police. The types of investigations handled by the section include various types of misconduct and violations of policy by commissioned and non-commissioned employees. Investigations are conducted in accordance with New Mexico State Police Policies, State Personnel Board Rules and the Peace Officer Employer Employee Relations Act.
In 2020, the section was comprised of one administrative assistant and three lieutenants. Two lieutenants were primarily assigned to conduct administrative inquiries and investigations while the third lieutenant was primarily tasked with reviewing and conducting administrative inquiries into use of force and vehicular pursuit incidents. All Internal Affairs employees are held to the highest standard of integrity and confidentiality.
The section is also responsible to maintain the Early Intervention Personnel System (EIPS) database. The system is a proactive, non-disciplinary approach to identify commissioned employees who may need assistance. The system utilizes the Internal Affairs database to automatically generate an EIPS Alert when an employee meets or exceeds a predetermined threshold, in any of the main areas of concern, within an established time frame. The main areas include complaints, use of force incidents, vehicle collisions, and documents or events. The documents or events include, written counseling sessions, less than satisfactory performance evaluations/quarterly reviews, lost or stolen equipment, cautionary letters, vehicle pursuits, duty injuries, and TORT Claims. In cases where an alert is generated, the officer's commander will meet with the officer and determine whether any external factors may be adversely affecting performance and if assistance from the department may be beneficial.
The section is dedicated to preserving the integrity and professionalism of the Department of Public Safety through fair, impartial, and timely administrative investigations in order to uphold the public trust. Protocols regarding administrative interviews changed during the year to permit the subject of an administrative investigation to have an attorney or representative present while being questioned. The change was made to benefit the employee being investigated, although the department was not mandated by law. Prior to the change in protocol, subject employees were not permitted to have anyone present during questioning.
Standards Bureau
Internal Affairs
CPT
Vacant
Internal Affairs
LT
Rudy
Rael
Internal Affairs
LT
Herbert
Hinders
Internal Affairs
LT
Clint
Varnell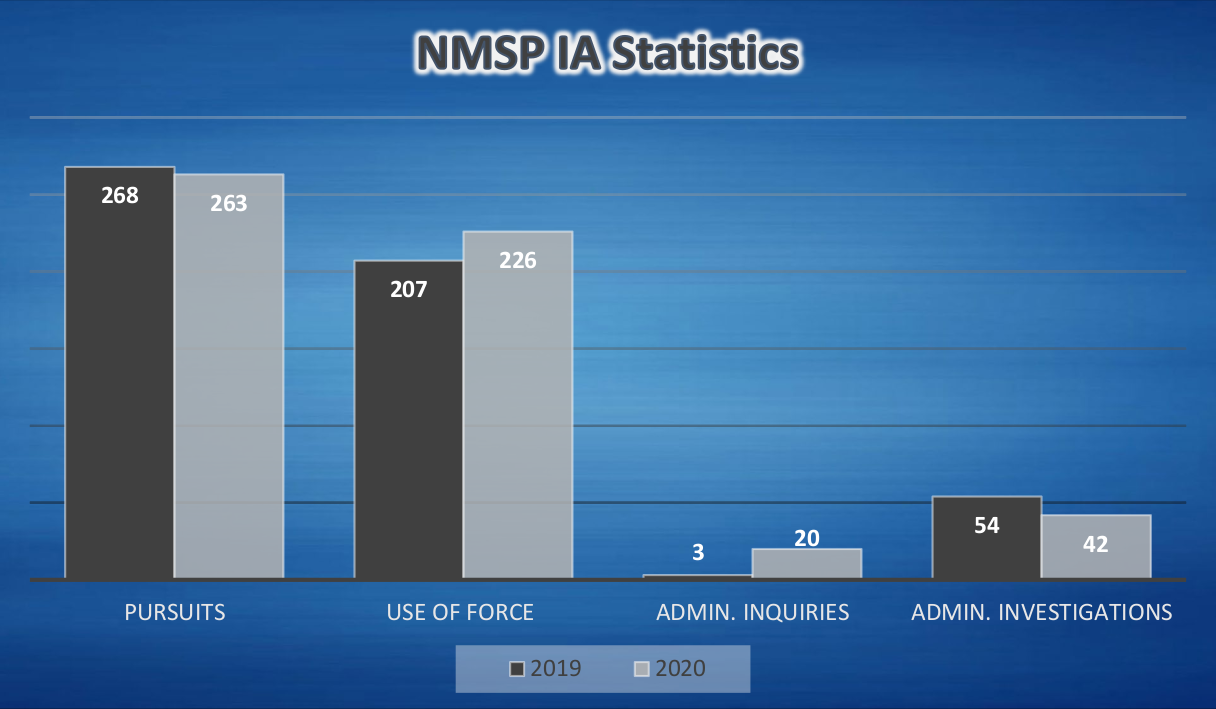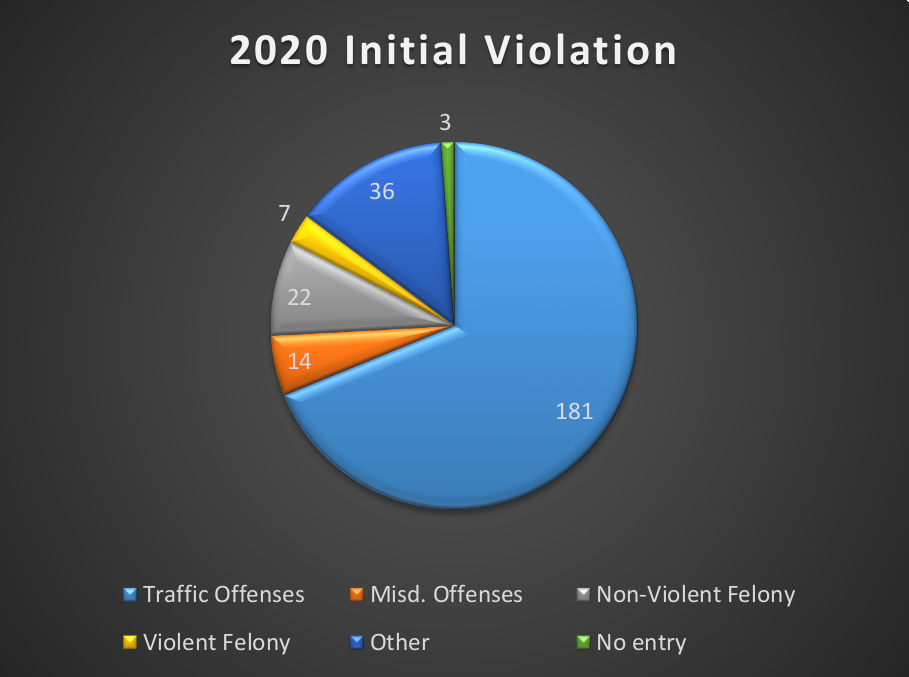 Use of Force
Suspect Charges
– Graph by Lt. E. Armijo